1. A young cancer survivor is recovering after losing 80 per cent of her skin to a heartbreaking infection.

Avery Beal on the Sunshine Coast has been fighting disease almost her entire life.
In August 2014, when she was 11 months old, Avery was diagnosed with Acute Lymphoblastic Leukaemia, a "shockingly common form of blood cancer, and a diagnosis that turned our lives upside down," her father, David Beal wrote on a GoFundMe page.
Now, after years of treatment, the little one is cancer-free but she's been admitted to hospital with a painful skin condition, which David believes is Scalded Skin Syndrome, as well as a bout of chickenpox.
"She is wrapped from the neck down so we can only see her face and one patch on her hip a little bigger than a 50 cent coin other than that she is covered in burns dressings," David posted to Facebook on Saturday.
She had lost 80 per cent of her skin, was breathing through a ventilator, and in constant pain, David added.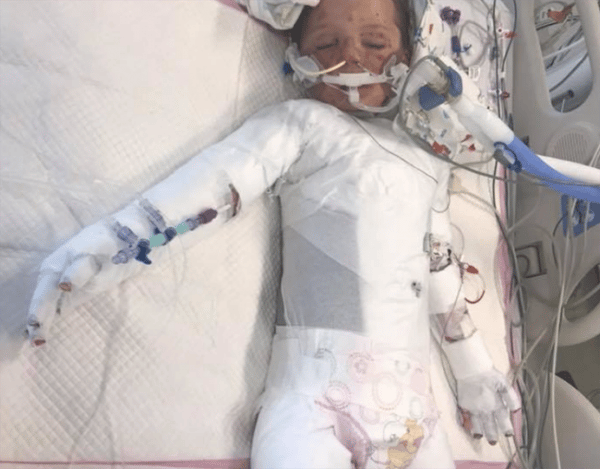 After her Leukaemia diagnosis in 2014, Avery underwent chemotherapy and a bone marrow transplant in April 2015. Months later, in August 2015, she was forced to undergo another round of "less invasive" treatment after the cancer returned.
Still, in October 2016 she suffered a "total relapse" and was admitted to a hospital in Brisbane where she stayed for seven months before receiving a second bone marrow transplant in March 2017.
Finally, the cancer has gone - and will hopefully stay gone - but this last infection shows just how compromised Avery's immune system is.
"One of the tests that they initially did has come back positive for chickenpox. Avery's body after so much chemo and a transplant doesn't have the ability to fight this off so Avery has been put on medication to help her with this," David's Facebook post reads.