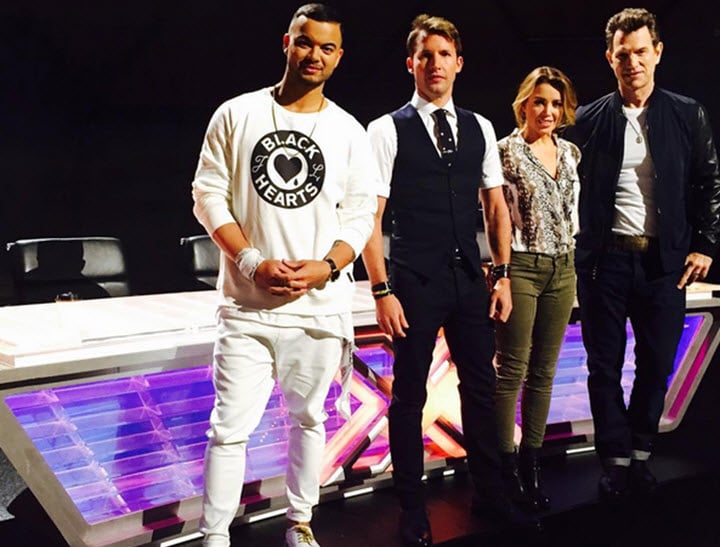 The X Factor producers have been taking tips from the Hunger Games.
If you are one of the 15 people who is not watching The X Factor this season, then you won't be aware that Sunday's episode of the talent show introduced a BRAND NEW, EXCLUSIVE format to belittle contestants and humiliate young musicians with big dreams.
It's the Five Seat Challenge — so new, so different.
After the audition rounds, each contestant performs for the judges and gets to take a seat on one of five chairs if they are successful. But when the chairs are full, and there are still more contestants to perform, the judges have to make a very difficult decision. Do they keep the person who just performed, and kick off someone who already has a seat?
Like this. Post continues after video.
Cue highly intense emotions and a lot of dramatic pauses.
Australian audiences are unimpressed. It seems unnecessarily cruel to let people believe they are in, and then throw them out, in front of a live audience.
Taking to Twitter to criticise the new format, audiences described watching the challenge as 'painful'.
"This is a painful way of making selections. Gotta be a better way! Putting me off watching!" one tweeted.
Another tweeted, "This five seat challenge is so brutal, I'm scared to watch."
It's a deeply original concept: In the US version of the show, the same format was dubbed the Four Chair Challenge. And in the UK, it was the Six Chair Challenge. It's marketed as a controversial, dramatic moment in the series.