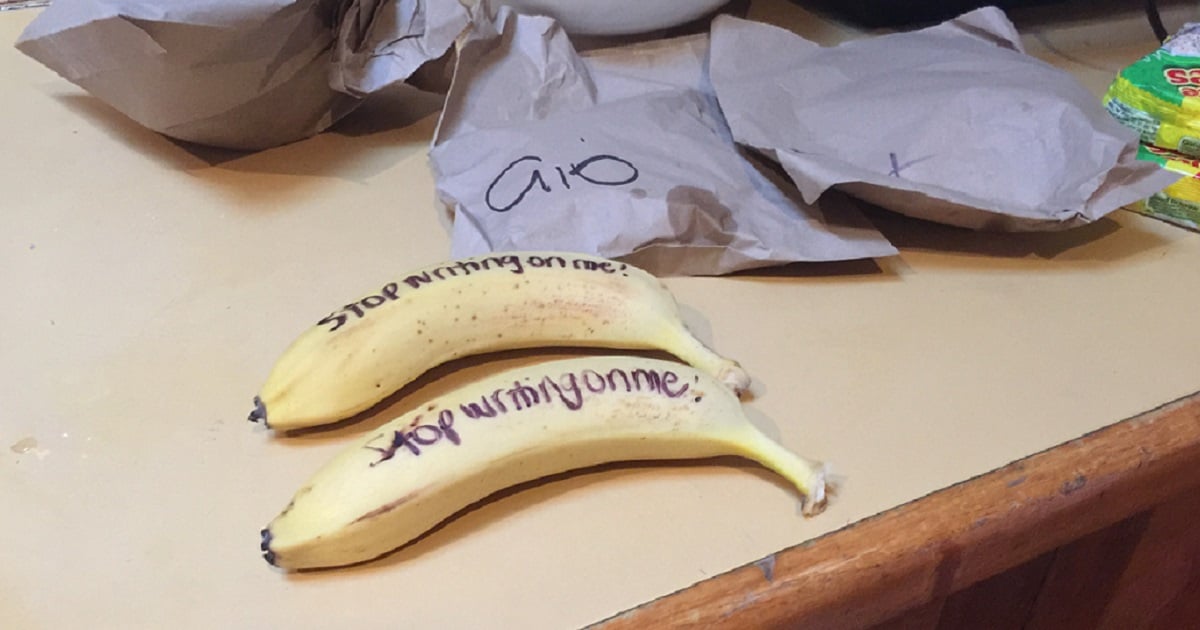 My daughter has always hated bananas. They are her least favourite fruit. She'll eat anything else except for bananas and that's just fine by me. As long as she eats some fruit I am happy.
When she came home last week and asked for bananas to be added to the fruit rotation for her school recess I should have been immediately suspicious. What was going on? Had my daughter been abducted by aliens and replaced with a clone? That's how shocked I was at her banana request. That's how thrown I was by her new-found love of bananas.
I demanded to know what was going on. Why did she suddenly love bananas so much after a lifetime of loathing them?
"Mum, Violet's mum writes on her bananas," she said to me the next morning as I shoved her banana into her brown bag with a packet of chips, while taking desperate sips of my morning coffee, while waiting for the iron to heat up, while yelling at my son to hurry up in the shower.