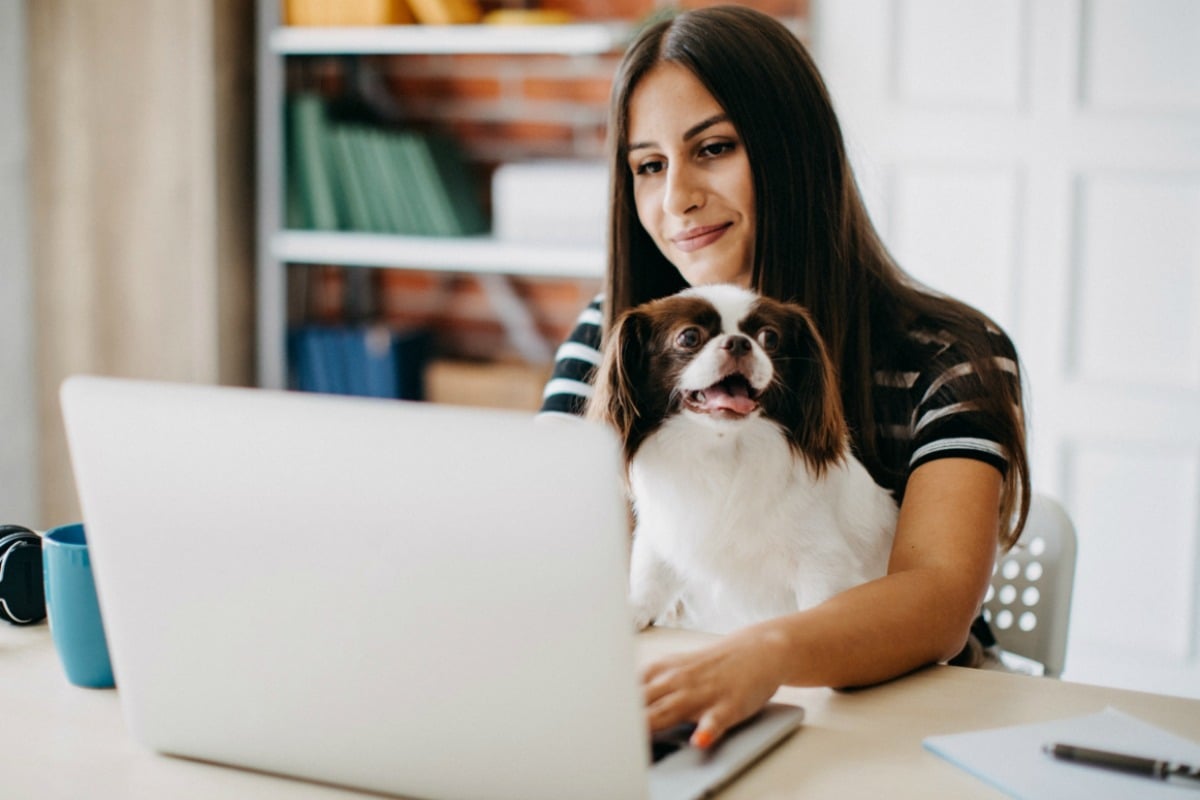 With most of us working from home to stop the spread of coronavirus, many of us are finding ourselves missing our daily routines more than ever. From catching up with work colleagues, going out for a daily coffee run and even (dare we say)… the commute.
But there is one member of our family who is loving this new isolation arrangement, and that's our dogs.
For them, life in isolation means more walks, more belly rubs and more attention. And in return, our fur babies make for great companions to help get us through this difficult and uncertain time.
 WATCH: Why cuddling your dog at night is actually good for you. Post continues below. 
But when it comes time for us to actually work, dogs don't exactly make for the best co-workers.
While being able to work from home right now is a privilege, trying to conduct meetings and complete daily tasks with a dog comes with its own unique challenges.
From barking during work calls to multiple daily walks, here are six things every working from home dog parent knows to be true.
1. Our dogs are a little, well… confused.
Sure, at first our dogs loved the fact we were spending more time at home with them. But now we're fairly sure they're getting a little confused by the fact that we're at home in our pyjamas all day, snacking on foods they can't eat and telling them they have to be quiet when we take a work call.
So my dog has been so happy that everyone is home for quarantine, that his tail has stopped working, so we went to the vet and the vet said 'he had sprained his tail from excessively wagging it' ????????????????????????

— Emma smith (@Emmasmith77xx) March 20, 2020