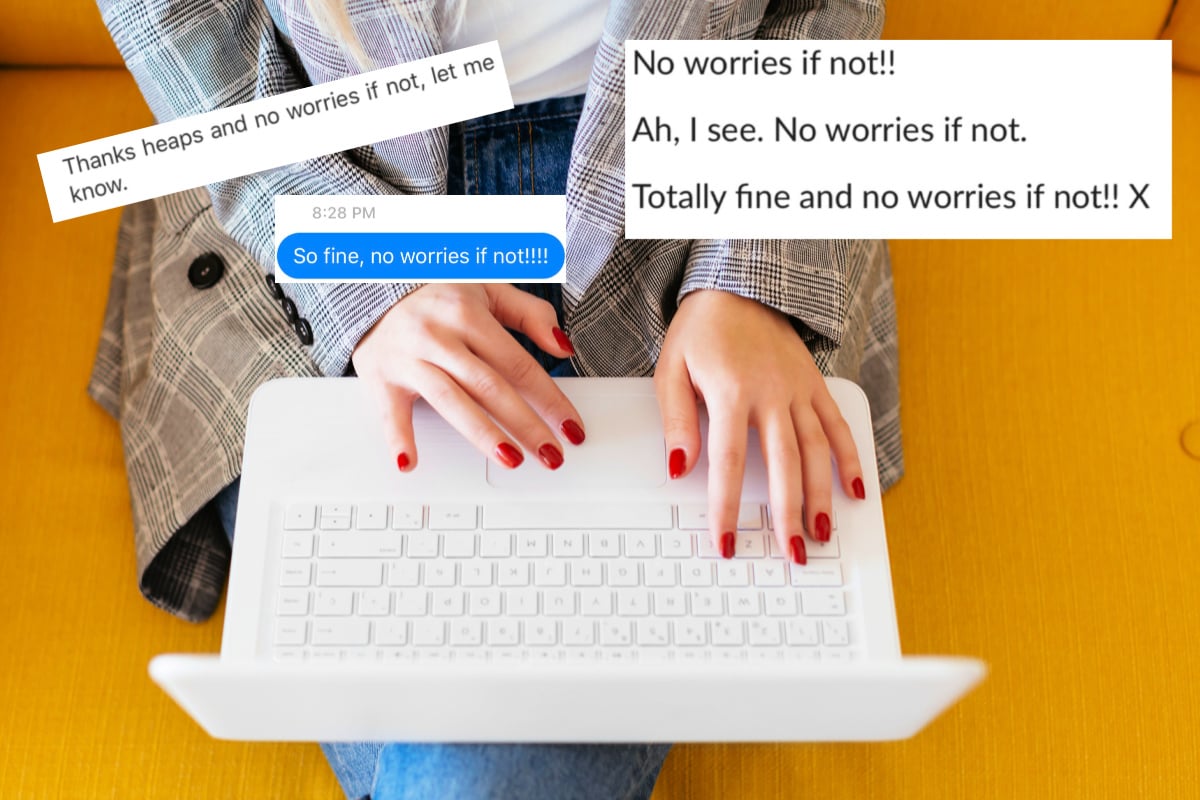 Just when you got out of the habit of starting every work email with just, there's a new phrase infiltrating our office communication.
In four simple words, we've found a new way to soften the blow when asking for things at work.
'No worries if not…'
Or, more accurately, 'No worries if not!!!!!!!!!!!!!!!!!!'
Trust me, this tiny, non-offensive phrase can't be unseen. It's instantly familiar. Type it into the search bar of Skype, Slack or your inbox, and you'll likely get hundreds of results.
Side note – here's how each of the star signs reacts when there's a problem at work. It's very accurate. Post continues after video.
I twigged to my own use of this phrase after reading about a viral tweet on the subject on Refinery29.
Freelance writer and content creator Marianne Eloise caught herself using 'no worries if not' when following up invoices or negotiating her compensation.
A self-labelled people pleaser, she found most of her emails and messages were couched in apology: "Sorry to bother you", "I'm probably wrong but…", "I know you're busy".
"I already know I use 'no worries if not' as a cheery way to cloak my insecurity and fears that the person receiving the message will have no interest. I'm setting it up pre-emptively, both so that they can reject me and not feel bad, and I can feel like I am less keen," Eloise wrote for the publication.
Annoyed at herself one night, she decided to channel her frustration into a tweet. And is struck a nerve.
no!! worries!!! if!!!!!!!! not!!!!!!!!

— marianne eloise (@marianne_eloise) August 1, 2019