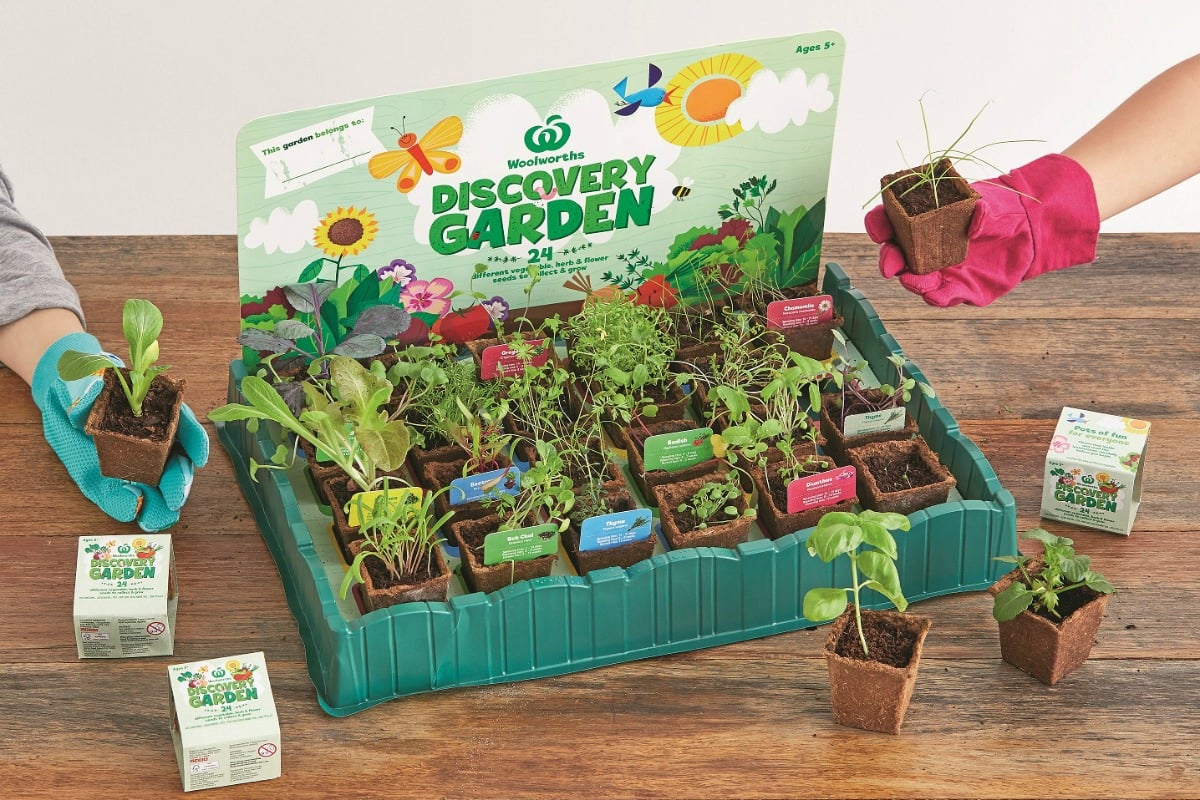 Attention crazy plant ladies.
Following on from their Lion King Ooshies campaign, Woolworths have announced the launch of their collectable seedling kits and we have all the details.
The Woolworths Discovery Garden will give you the chance to grow your very own vegetables, herbs and flowers when it becomes available in-store and online from Wednesday, September 11.
For every $30 you spend at Woolworths, customers can collect a seedling kit.
And if you spend $15 on fresh fruit or vegetables within the $30 in-store shop you'll also receive a bonus seedling kit.
With 24 different varieties to collect, it's a cheap and shameless way to add to your growing plant collection. We've officially never been more excited to go grocery shopping.
The different varieties available to collect and grow include thyme, basil, coriander, kale, spinach, carrots and even flowers like violas and pansies.
Most importantly, each seedling pouch comes in it's own biodegradable pot to reduce waste.