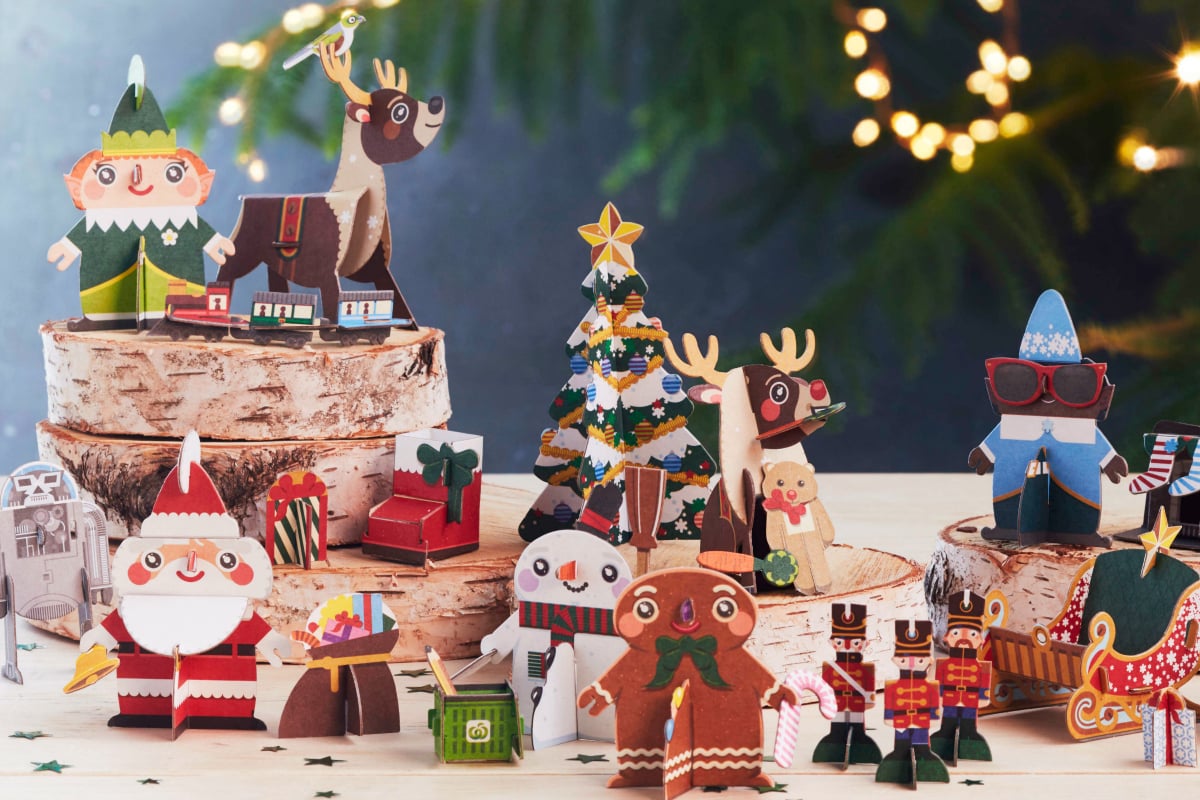 HARK THE HERALD ANGELS SING!
Woolies has released a Christmas Pop-Outs campaign in the lead up to the festive season, and the cutouts are completely adorable.
The campaign launches on Wednesday, and in a similar style to Coles Little Shop, shoppers will receive one collectable cardboard character for every $30 they spend at the supermarket.
The collectable characters include Santa, Reindeer, Elves, Gingerbread Man and Snowman.
If you're wondering where you'll put them all, there's a handy solution. Shoppers can buy a special Christmas tree for $3 to house the tiny figures.
There is one notable difference to the Coles Little Shop series, in that the figures will not come in plastic, meaning shoppers can collect the figures they need, and will not need to swap.
"We are really excited to be able to offer Australian families a small gift that captures the fun, imagination and festive spirit of the season with the Woolworths Christmas Pop-Outs," Said Woolworths managing director Claire Peters said in a statement.
"Christmas is all about spending quality time with family, friends and loved ones and this is a great way for everyone to get together to workshop, build and play with their favourite Christmas characters," she added.
This range is the perfect way to build excitement for Christmas with the kids.
Here's to hoping come Christmas day, the kids are as grateful for their presents as this kid receiving an avocado is.