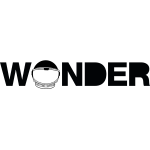 Thanks to our brand partner,
Wonder
I'm a sucker for a feel-good movie.
No matter what's happening in the world, I like to leave the cinema feeling like we're all in this together and things are going to be OK.
After watching Wonder I wanted to hug random strangers in the street and compliment them on their choice of shoes. It's just that good.
It's the kind of movie that will pull at your heartstrings and ultimately make you feel a whole lot better about the human race.
And it's the kind of film that will just make you want to be a kinder, more generous person.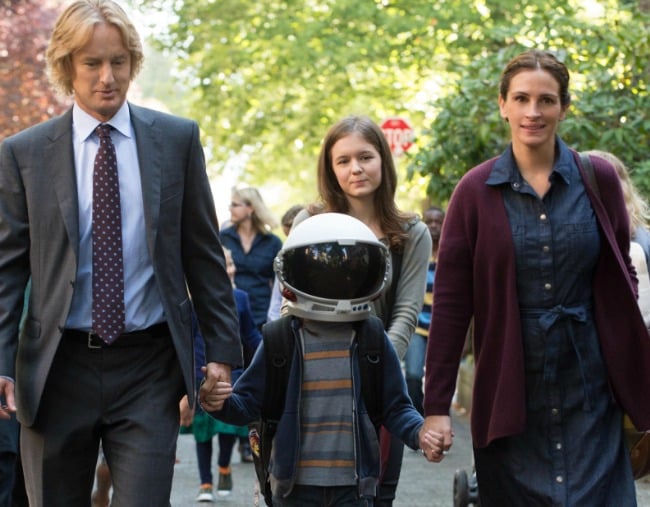 Wonder is based on the wildly popular book of the same name written by R.J. Palacio.
It tells the story of August "Auggie" Pullman, a fifth grade student living in Manhattan with his mum Isabel (Julia Roberts), his dad Nate (Owen Wilson), and his big sister Olivia (Izabela Vidovic).
In many ways Auggie, played by Room's Jacob Tremblay, is your average fifth grader. He likes playing with his dog, hanging out with his big sister, and he's obsessed with all things science and space-related.
But there's one thing that makes Auggie different to all the other kids his age. Auggie was born with facial differences that, up until now, have prevented him from going to a mainstream school. Instead he's been home-schooled by his mum, Isabel.
He doesn't look like the other kids his age and he's had to endure countless surgeries over his short life. He's never had a real friend, he's never had a play date or a sleepover, and he's never been on a class trip.
But that's all about to change.
At the start of the movie, Isabel decides Auggie is ready to attend school. This is a big move for the Pullman family, and the film follows Auggie, Isabel, Nate, and Olivia, as they adjust to their new normal.
We see - and feel - the hesitation and excitement of his parents sending their child out into a new world. And we also witness how this affects the often-overlooked Olivia, who is dealing with her own growing pains at the same time.
Julia Roberts' performance as Auggie's mum is spot-on here. She's both nervous and relieved to finally let her son go out on his own. When Auggie makes his first friend, you feel her quietly brimming with pride and emotion.
Auggie, of course, comes as quite a shock to the other kids at school. Unlike adults, they're not quite as adept at hiding their surprise, and sometimes disgust, at the way he looks.
They stare, they snigger, and they make poor Auggie want to retreat back to the safety of his space-themed bedroom.
But eventually the other kids at school start to see past Auggie's appearance and they begin to notice what a funny, smart and unique little kid he is.
Over the course of the year, Auggie learns to trust people and to let them into his world. He learns he deserves to experience fun and friendship just like all the other kids. The rest of the kids in his class learn to let go of their own prejudices and to choose being kind over being popular.
And Auggie's parents learn to let go. To let him forge his own path safe in the knowledge that they'll always be there for him if he needs them.
Throughout Wonder, all of the characters discover a lot about themselves and the world around them, prompting questions in your own life too.
For Auggie, it's a journey to realise that he is unique for so many other reasons apart from his appearance. For the other kids around him, it's a lesson in never judging a book by its cover.
And in doing so, they all see how they can tangibly make the world just a little bit kinder.
Wonder is the kind of movie the whole family will love. It'll bring a lil' joy into the lives of everyone who watches it and after seeing it, everyone will want to be just a little bit kinder.
Wonder is in cinemas everywhere from November 30.
Mamamia has proudly pledged to #ChooseKind as part of the movement of the same name, inspired by the story of Wonder. What is the #ChooseKind Challenge? See how we've embraced the message in our daily lives, and find out how you, your school, your business or your family can get involved. And watch this for a taste of how easy it is:
And visit choosekind.org.au to sign the pledge to help spread more kindness in the world.
Have you read or seen Wonder? Give us your take on it below.
This content was created with thanks to our brand partner Wonder.