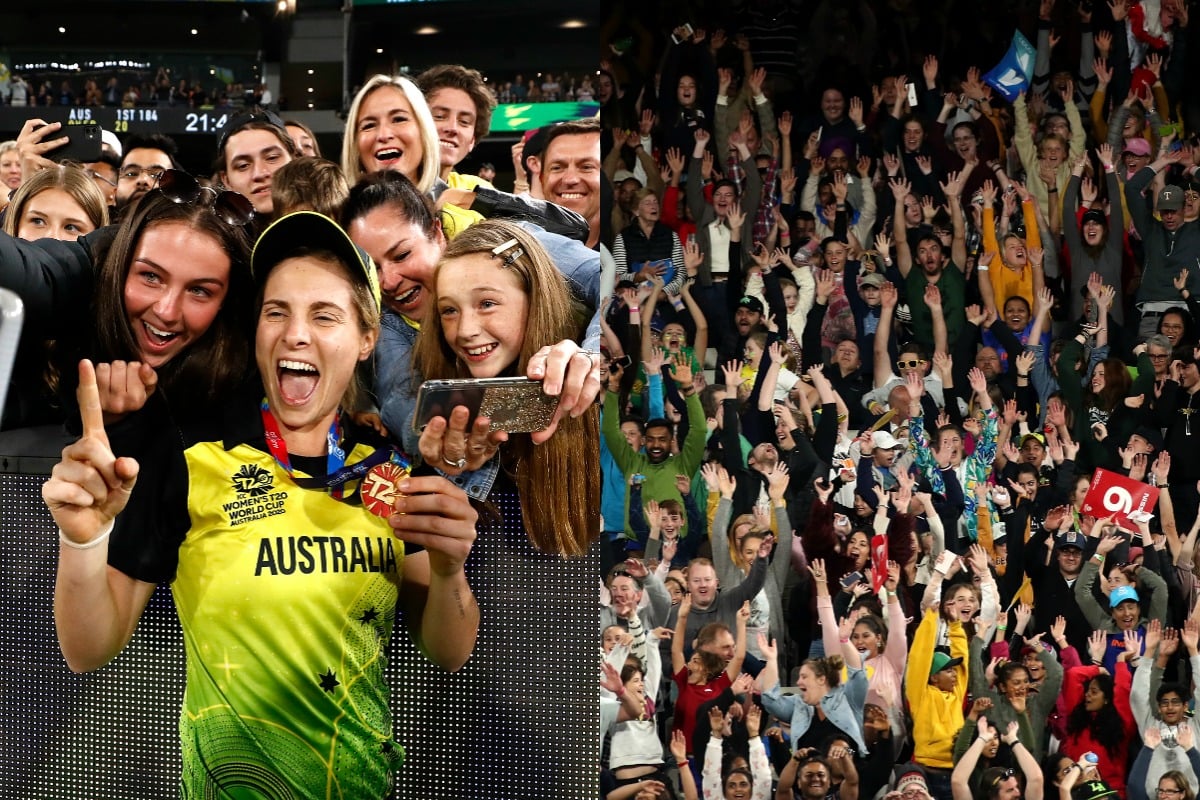 As recently as last week, comments from high profile media personalities questioned the relevance, financial backing and quality of women's sport.
But then, on Sunday, a crowd 86,174-strong blew their arguments out of the water.
Australia was crowned T20 World Cup champions for the fifth time following a dominant 85-run victory over India in front of a packed Melbourne Cricket Ground.
What does it take to be an Aussie sporting hero? Post continues below video.
Around the world's largest cricket stadium, the crowd – full of men, women and children – roared, breaking an Australian record for a standalone female sporting event.
Cricket Australia deserves praise: Its promotion and support of the women's competition has been groundbreaking.
Other official bodies could learn a lot from how it encouraged attendance and treated the competition and its athletes as equal to their male counterparts.
But while cricket is leading the way, there's plenty else to celebrate about women's sport in 2020.
There's still a long way to go, sure, but right now we must celebrate just how far we've come.
Below are 16 photos that show the state of women's sport so far this year.
Of course, we must start with the record-breaking Australian cricket team and their fifth World Cup win.