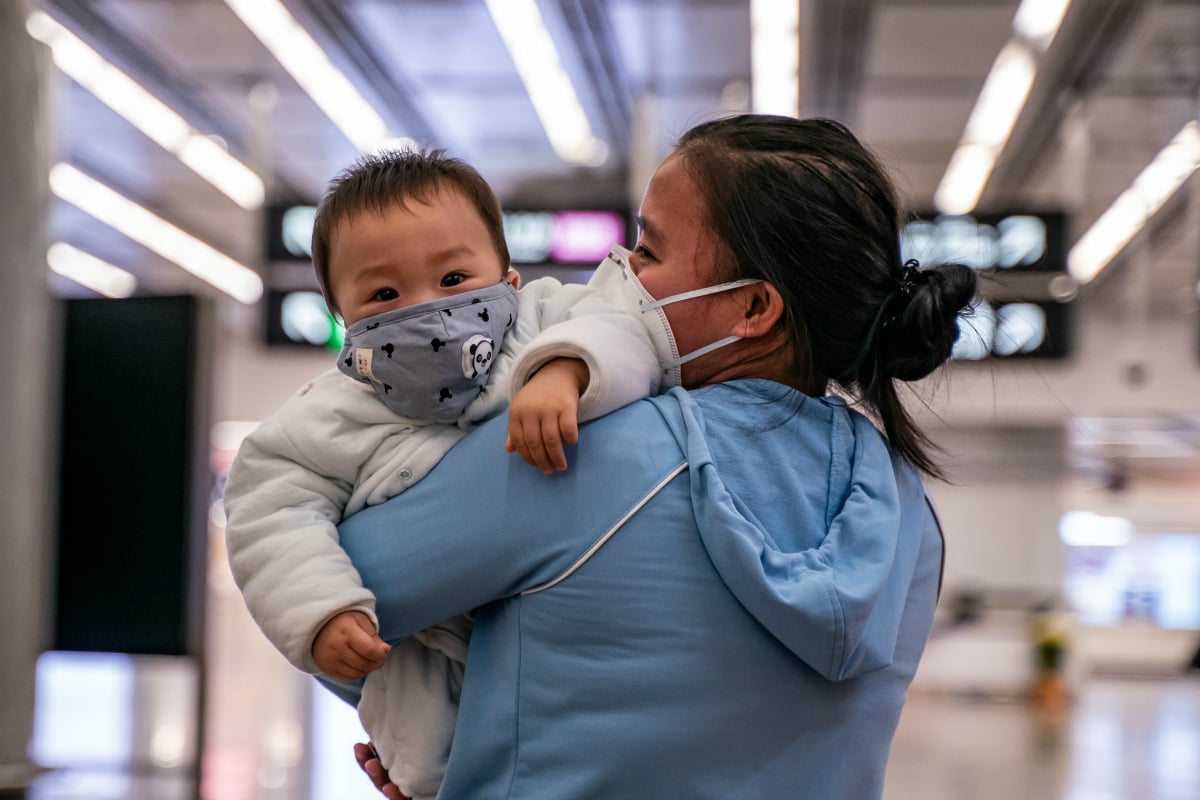 – With AAP.
1. "We are not prisoners." Australians in Wuhan would rather stay than evacuate to Christmas Island.
Parents of Australian children trapped in quarantined Chinese city Wuhan have shared their concerns about the government's plan to evacuate them to Christmas Island.
Some families told the ABC they would rather stay in Wuhan – the epicentre of the deadly coronavirus that has infected more than 8000 people and killed 170 – than send their children to the Australian government's offshore immigration detention centre on Christmas Island, where they would be quarantined for two weeks.
The families also said they would be charged $1000 per person to be evacuated.
Peter Dutton spoke to the Today show about the government's plan. Post continues below video.
There are more than 600 Australians in Wuhan, including at least 140 Australian children. The city has been in lock down since January 23.
Families told the ABC they were considering rejecting the government's offer as they considered Christmas Island even more unpredictable than Wuhan.
"We are not prisoners, how could they treat us in a detention centre rather than a proper medical facility?" Sydney mother Lui said.
Many were concerned about the medical facilities and hygiene conditions at the detention centre, which is currently home to a Tamil family of four from Biloela, Queensland. The family will be kept in a separate part of the centre to those who are quarantined.
On Thursday's Today show, hosts Allison Langdon and Karl Stefanovic grilled Home Affairs Minister Peter Dutton about the government's plan, which Christmas Island Shire President Gordon Thomson said he did not know about until hearing it on the news.
"I can't clear a hospital in Sydney or Melbourne to accommodate 600 people. We don't have a facility otherwise that can take this number of people. I want to make sure that we keep Australians safe.