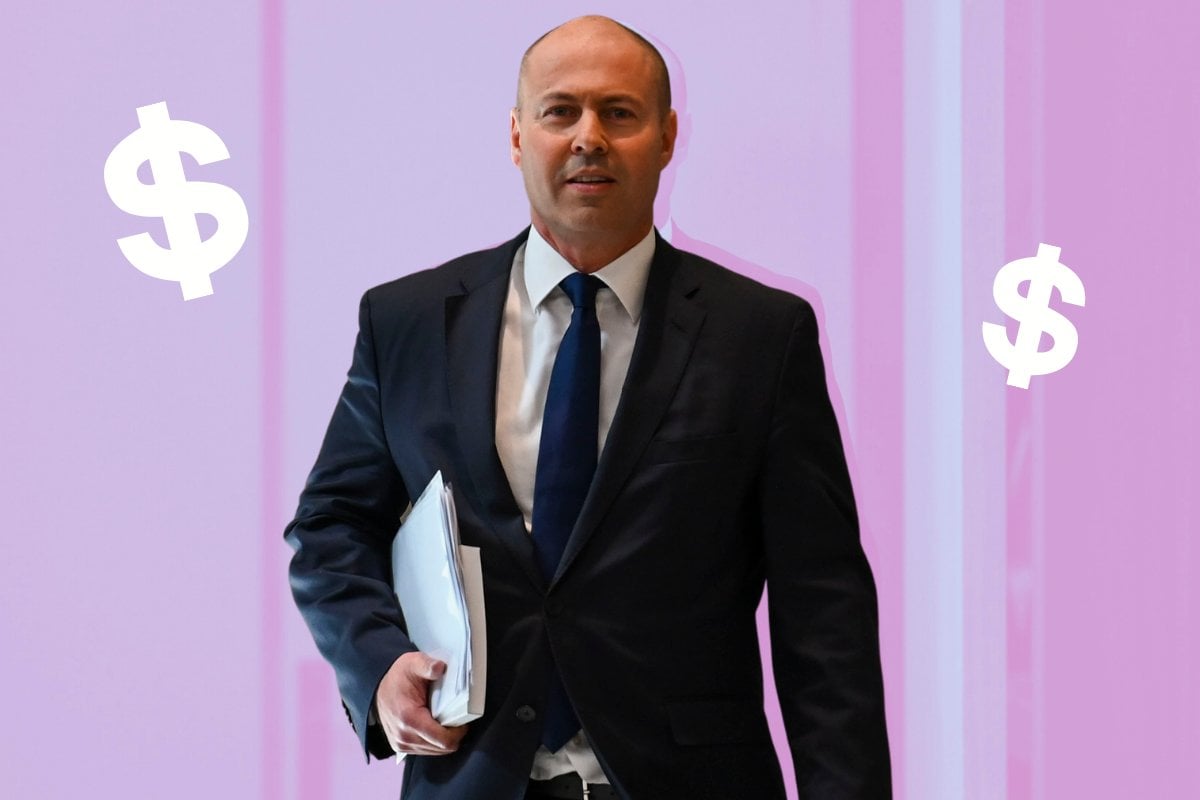 Right now, everyone is talking about the 2022 Federal Budget.
Treasurer Josh Frydenberg handed down this year's budget papers on Tuesday night, outlining how the government will spend funds if they win the upcoming federal election (on a yet to be decided date).
While the budget focused on the rising cost of living, a number of measures centred around women in the areas of safety, health, economic security and leadership.
Watch: Treasurer Josh Frydenberg discusses women in the workforce. Post continues below.
So what does the budget actually mean for women?
To help you better understand numbers, we've broken down all the budget measures that are focused on women, including what the experts are saying.
Here's what you need to know.
Women's health and wellbeing.
The government announced they will provide "targeted funding for women's health and wellbeing" in this year's budget. This includes:
Maternal, sexual and reproductive health.
$330.6 million will be provided over four years from 2022-23 to fund initiatives supporting the maternal, sexual and reproductive health of Australian women and girls. This will support the National Women's Health Strategy 2020-30.
National Women's Health Advisory Council.
The government will provide funding to establish a National Women's Health Advisory Council. They will also provide additional investments in a range of areas, including increasing the awareness of cardiovascular disease in women and enhancing bereavement support for families who have experienced stillbirth.
Endometriosis.
With one in nine Aussie women affected by endometriosis, the government will invest $58 million to support diagnosis, treatment and management.