Helena Mueller, a 38-year-old mother from the UK, brings little Lola everywhere.
When Lola plays in the snow, frolicking and falling about, Helena takes hundreds of photos making sure to capture the moment.
Most days, Lola comes running with her and a few weeks ago the pair went to the cinema together.
Lola is spoilt. She is pampered with spa sessions and Helena (literally) spoon feeds her. She even has 68 beautifully wrapped presents waiting for her under the family Christmas tree.
Here's the thing, though.
Lola is two.
Oh.
And she is also a dog.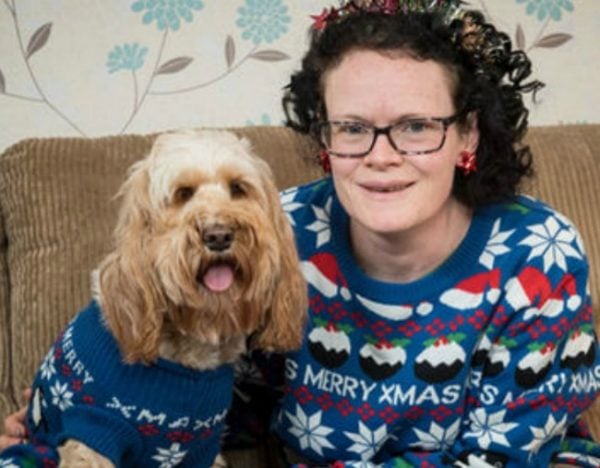 "She's changed my life so much, we got her because I have an only child, Harry, who was four at the time," Helena told Yahoo this week.