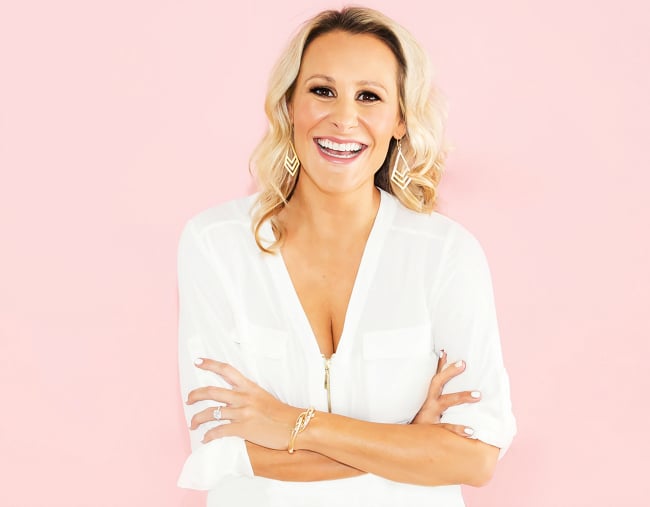 Emma Isaacs is the founder of Business Chicks, Australia's largest community for women. The following is an extract from new book Winging It, available in all good book stores now.
There's an idea called the four burners theory, where you imagine your life as a four-burner stove. Each burner represents friends, family, health and work. It's been said that if you want to be successful, you have to turn off at least one of your burners. And if you want to be super-successful, you need to turn off at least two.
For the past few years, my work and family burners have been turned up to the point you'd experience third-degree burns if you got close. My friends and health burners are simmering, if not completely turned off.
My health burner used to run hot. I had a personal trainer five mornings a week, squeezed in a few yoga and aerobics classes, played on the work netball team and consulted with a reiki master and a kinesiologist.
These days, I'm lucky to make a quick green smoothie each morning and occasionally I'll lift the odd kettle bell (usually when I trip over it in the wardrobe and am reminded it's there). I turn down most social engagements, choosing instead a small handful of friends who understand I'm not a Saturday-morning-long-brunch-and-coffee friend anymore, but more a ten-minute-quality-conversation-on-the-fly-between-meetings-in-the-back-of-an-Uber kind of friend.
Because my work and family burners are turned up so high, I find that what works at the moment is to be gentle with myself. I focus on my mental health over my physical health. I prioritise how I'm feeling, how I manage stress, and my mindset. I also know that where I'm at right now is just a moment in time and I'll be able to turn those other burners back up soon enough.
And that's my brand of doing it all right there – I don't. I do work and family really well, have a bunch of forgiving friends, and take the stairs when I can.
My advice on doing work and family well.
I feel lucky that I started my entrepreneurial journey very early on. Before I became a mum, I'd already collected a bunch of useful skills from business that became helpful in parenting. When it comes to running my household and my business, the same rules apply. Get good people around you. Have fun. Watch your body language, and watch your mood too. Move fast when required, and slow when needed. Create a fun environment. Stay calm. Don't take yourself too seriously.