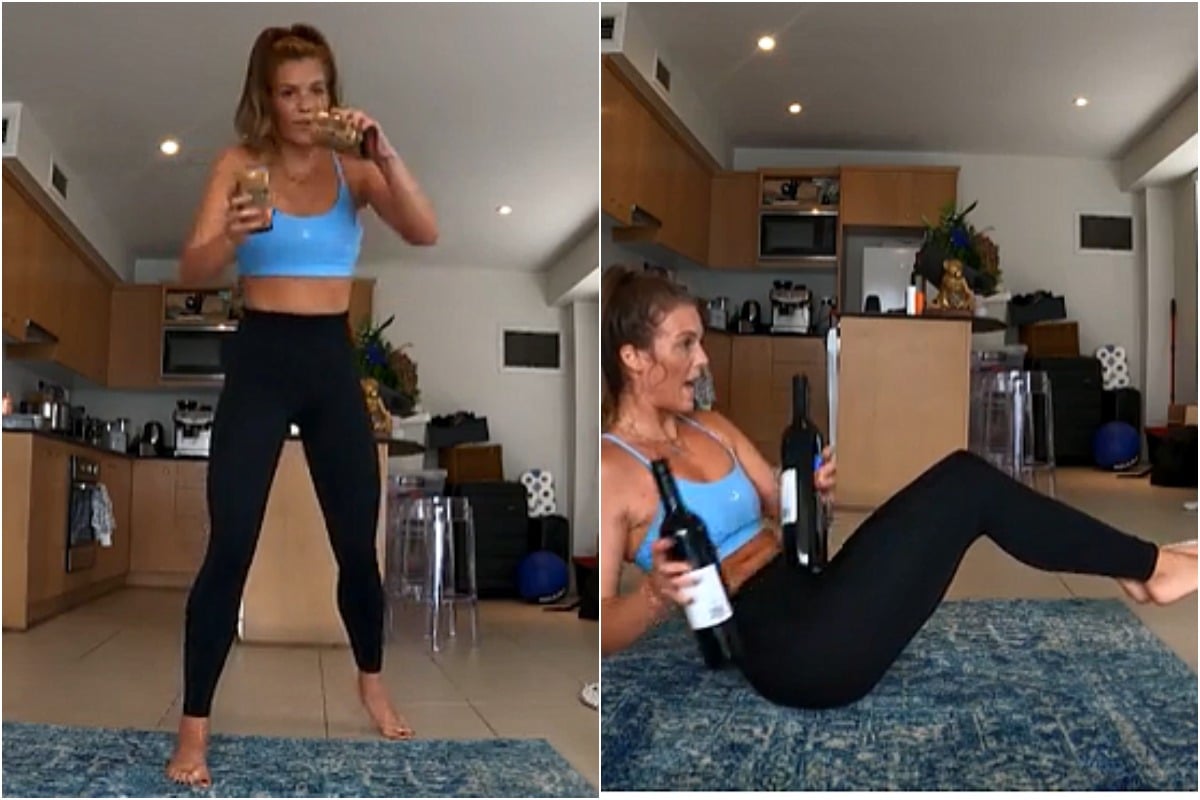 If you've tried to buy gym equipment online in the last week or two, you'll know how hard it is to come by a set of weights in this strange new world.
It seems everyone snapped them up already, leaving those of us who are late to whole the workout-from-home game without the appropriate equipment.
But never fear — one very smart Aussie trainer has the answer, and she's formulated an epic workout you can do with items from your pantry. Specifically, two bottles of wine and two jars of peanut butter in place of dumbells. Bloody genius.
The best part is, you can reward yourself after your workout.
Just grab what you need and press play below!
For more workouts by Jess Arrowsmith, follow her on Instagram here.
What did you think of the workout? Let us know in the comments.
Feature image: Supplied.