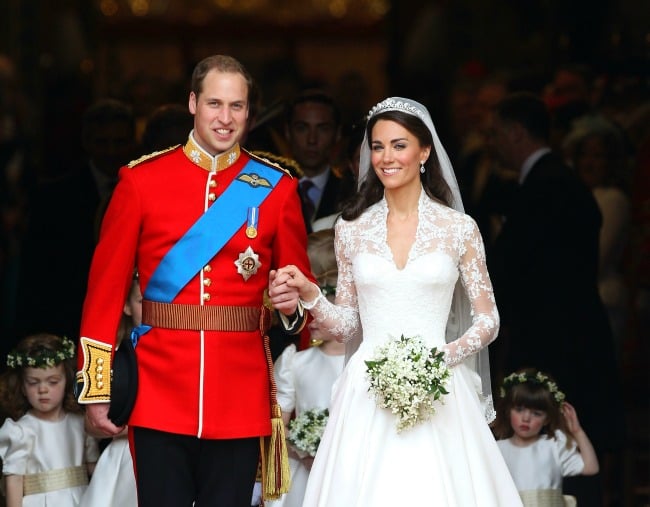 To catch up on all things royal family, make sure you check out our Royal Hub. We've got you completely covered.
Prince William and Kate Middleton are now total couple goals.
But it hasn't always been that way. In fact, there was a time that Prince William was not at all keen on getting married.
Granted he was only 22 and he'd grown up seeing the tumultuous marriage of his parents (Diana was just 20 when she married Prince Charles).
The Duke and Duchess of Cambridge actually broke up briefly in 2007 after four years of dating before reconciling, eventually getting married and having three adorable royal babies.
Side note: Kate Middleton has shared her experience of becoming a mother. Post continues below the video.
At the time, the split was a pretty big deal because William and Kate had always seemed perfect for each other.
And well, apparently, that was the problem.
In The Making of a Royal Romance, a book by Vanity Fair and Mail on Sunday royal correspondent, Katie Nicholl, wrote that William had learned from the ill-fated marriage of his parents Prince Charles and Princess Diana, and vowed not to be pressured into marriage before he was ready, no matter how great his relationship was.
"He was aware his father had been pressured into marrying Diana because she was deemed the suitable bride," Nicholl wrote.
"He was reluctant to bow to similar pressure and vowed not to be hurried at the altar. He made his feelings clear, telling a journalist in an off-guard moment that he had no plans of getting married any time soon."
According to the International Business Times, that off-guard comment was: "Look, I'm only 22 for God's sake. I'm too young to marry at my age. I don't want to get married until I am at least 28 or maybe 30."
William was 28 when he married Kate in 2011, so he got his wish.
Since their wedding, the couple have had three children Prince George, Princess Charlotte and Prince Louis.