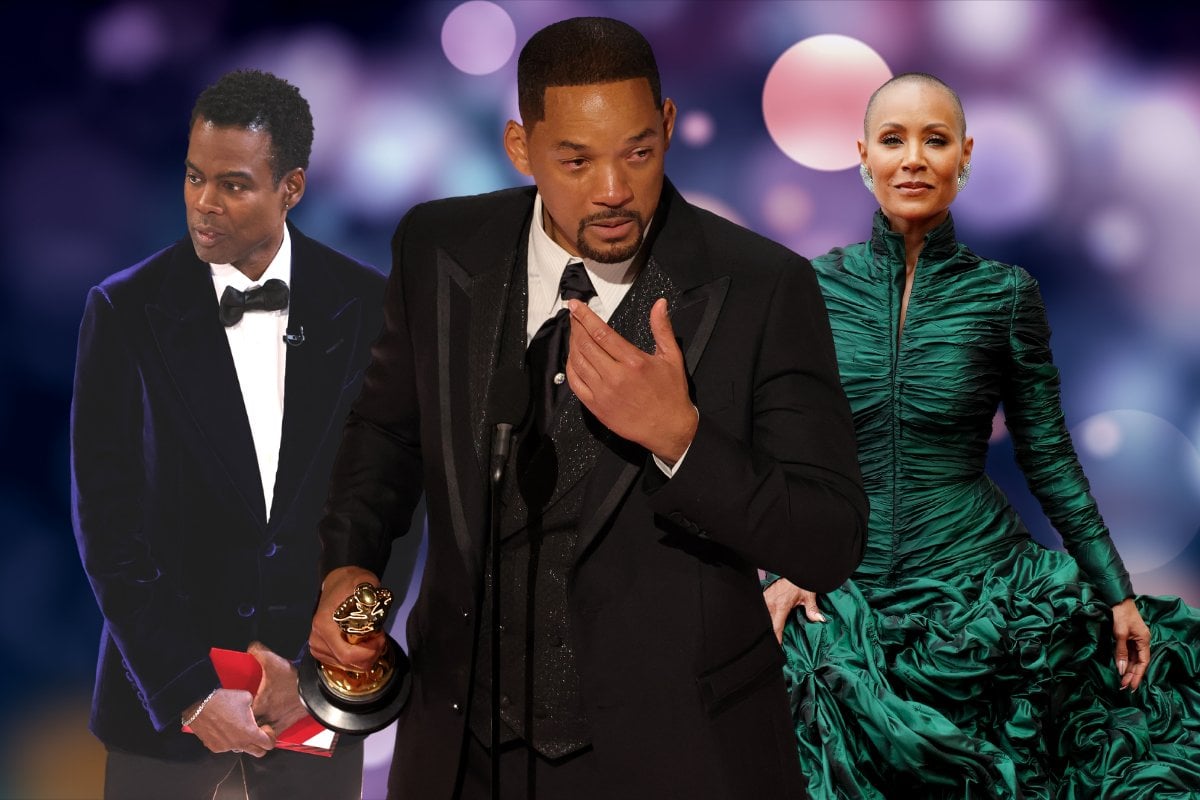 Yesterday we watched pop culture history in the making. 
In a blink-and-you'll-miss-it moment, one of the world's biggest stars walked onto the 2022 Oscars stage and slapped one of the world's most successful comedians. 
In a fit of rage. 
In full public view. 
Dubbed "The Slap Heard Around The World", it instantly became a 'remember when' moment. A moment that will be discussed and debated and dissected for years to come. 
It was a surreal moment because we're used to seeing celebrities at their most 'manufactured'. Especially at events like the Oscars. They smile and wave on the red carpet. Laugh along at the host's jokes, even when they're the butt of them. They thank all the right people during their acceptance speech. And have just the right amount of fun at the after parties. Every movement, every word is carefully crafted to ensure that if they do become the viral story from the event, it's for the right reasons. 
Watch the trailer for King Richard. Post continues below.
Will Smith striking Chris Rock threw all of this out of the window. It felt like a glitch in the matrix, like we were seeing something we definitely weren't supposed to. 
It also felt surreal because of the sheer speed of the incident. Just seconds before Smith stalked onto the stage, Rock had made a joke about Jada Pinkett Smith's shaved head. 
"Jada, I love you. G.I. Jane 2, can't wait to see you," the comedian said. It's important to note here that Pinkett Smith's head is currently shaved because she was diagnosed with alopecia in 2018, an auto-immune disease which leads to significant hair loss. 
At first, Smith appeared to laugh along with the joke, then he quickly walked on stage, hit Rock, and sat back down. 
The slap happened so quickly that no one - not Rock, not the crowd, not the people working behind the scenes at the biggest award show in the world - knew whether it was real or staged.