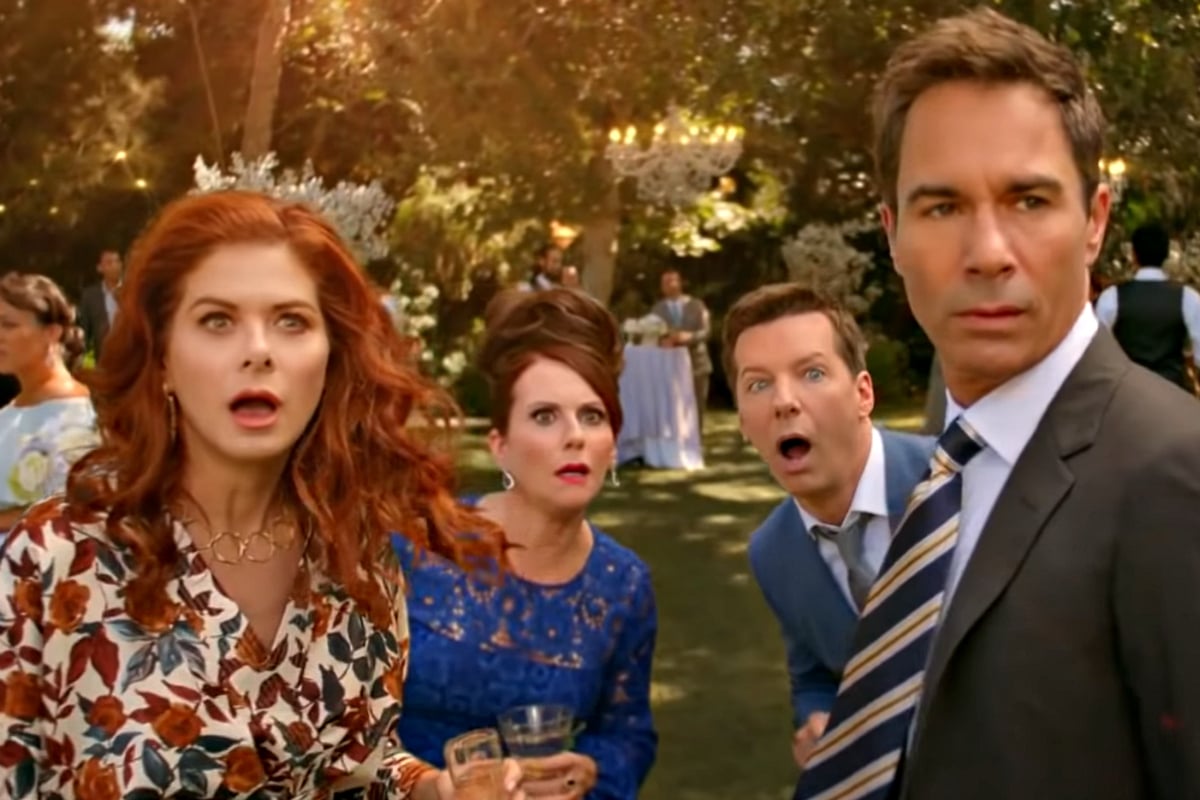 When you next watch Karen Walker stir her vodka with a sleeping pill, or Grace Adler somehow scoff an entire chicken, take a deep breath and soak it all in. Commit it to memory. Because the upcoming 11th season of Will & Grace will be its last.
And they mean it this time.
The executive producers of the ground-breaking sitcom have called time after an 11-season, 246-episode run.
The series, which premiered back in 1998 and ran for eight years, was rebooted in 2017 with the original cast — Eric McCormack (Will), Debra Messing (Grace), Megan Mullally (Karen), and Sean Hayes (Jack).

It bagged a total of 18 Emmys over the years and, as one of the first primetime American shows to feature openly gay lead characters (kissing and all), it's credited with pioneering queer representation on mainstream TV. Even former US Vice President Joe Biden once said, "I think Will & Grace did more to educate the American public than almost anything anybody has ever done. People fear that which is different. Now they're beginning to understand".
Announcing the end of Will & Grace on Thursday, producers Max Mutchnick, David Kohan and James Burrows said they were even more proud of the show after the three season, 52-ep revival, which aired in Australia on Stan.