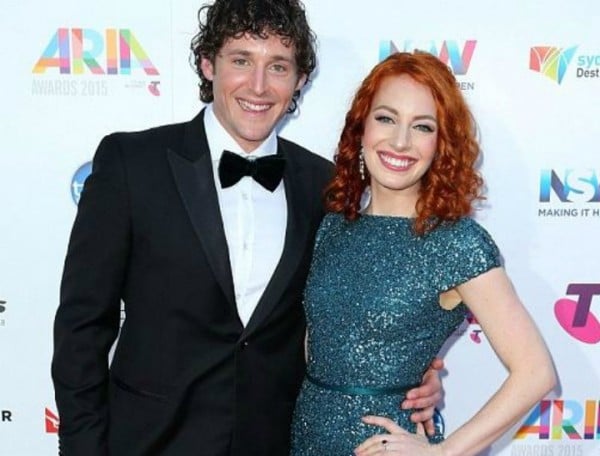 Everyone's favourite Wiggle Emma Watkins is marrying fellow Wiggle, Lachlan Gillespie this month, and although she's apparently not wearing a yellow skivvy (…why?) it will still be a very Wiggle-y event.
Emma, 26, told The Daily Telegraph that her wedding dress will be the work of Suzanne Harward – who designed her dress for the 2015 Aria Awards.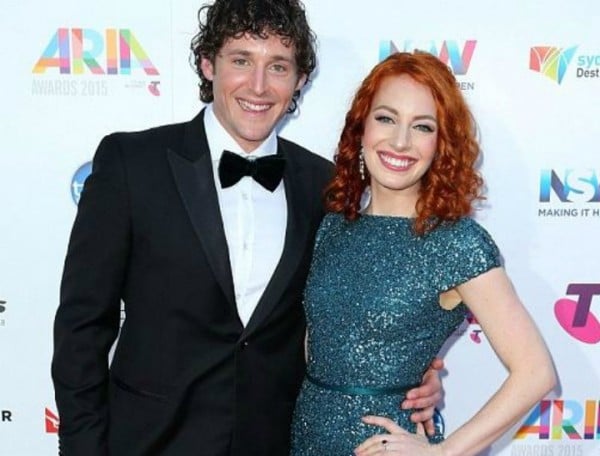 "I also want a bit of lace, nothing too princessy, but something to twirl around in," Emma said of her dress. "How can I go away from something girlie?"
She also shared an exciting detail that is best kept from your children. "The Wiggles will do all the music," she told The Daily Telegraph, leading us to believe that there will be a mosh pit of young children crashing the venue. She added that Lachy, 29, will sing on the night, and that the entire Wiggles clan will perform for the wedding guests.