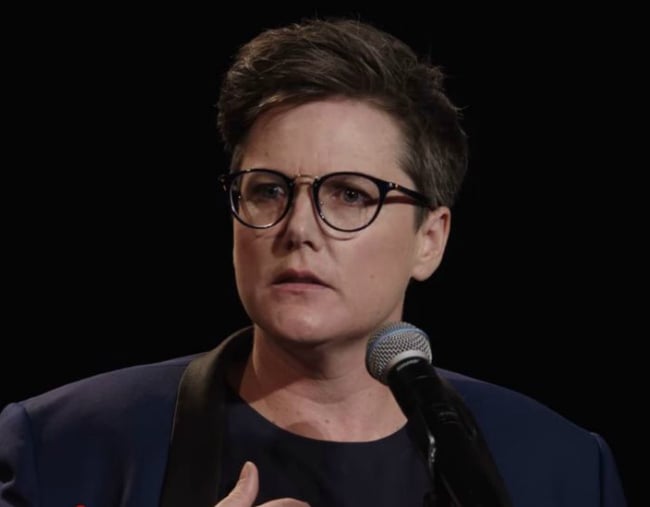 Hannah Gadsby was telling stories she had already told dozens of times when she performed her acclaimed show Nanette at the Sydney Opera House and had it filmed for a Netflix special.
But, sitting in the audience, her mum was hearing her unfiltered, heartwrenching words for the first time.
In an interview with The Project's Pete Helliar on Tuesday, Hannah revealed that her mum had seen two versions of the show. First, a "modified version" – and the only version her daughter ever intended her to see – in Hobart with her dad.
The comedian did not clarify how she modified Nanette in that performance, but she may be referring to her revelation late in the show that she had been the victim of both sexual and physical abuse as a child and young woman.
The 40-year-old said that she had intended to shield her parents from what would likely be a very uncomfortable experience.
"They don't need to experience in a roomful of strangers that level of, you know vulnerability, there is a certain amount of guilt, shame emotions they have to move through that they don't have to move through," she told the fellow comedian.
"I didn't want to put them through that. I modified the version of events there and I was happy with that."
However, when her mum insisted on seeing her perform at the Sydney Opera house – the same night it was being filmed for Netflix – Hannah accepted she was going to have to perform her show, unedited.