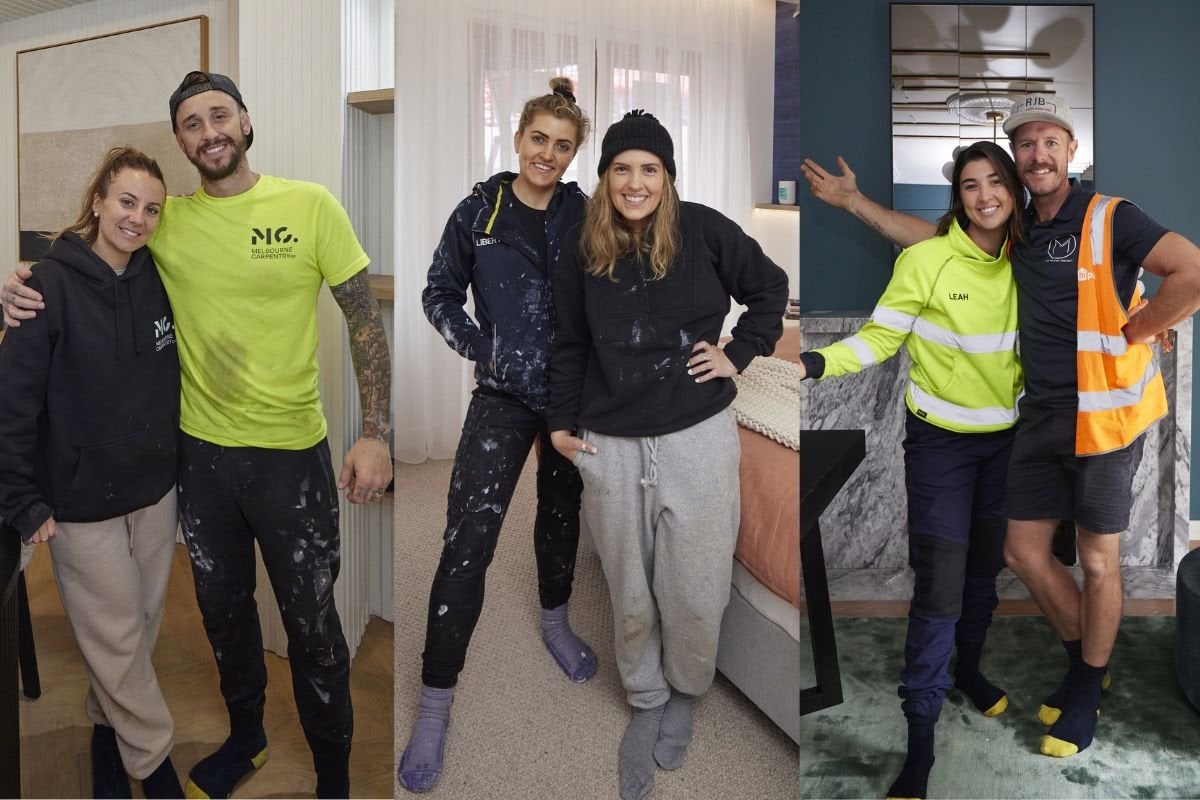 The most divisive renovation show is back.
Yep, you guessed it, The Block is here for an even bigger, more unique season of home improvement magic.
With the season well underway, our five new teams gear up to build the home of their dreams, renovating rooms one at a time, in an attempt to drip-feed us the makeover madness.
Watch the trailer for No Hard Feelings. Story continues after post.
With the first reveal unveiling already under our Blockhead's belts, the competition is getting hot... and sweaty, likely from all that heavy lifting and all those demolitions.
But in case you missed it, here is a running list of all the room reveal winners so far.
1. House Decider Challenge Room Reveal:
On the first episode of The Block 2023, our teams were tasked with renovating a children's room, in the annual 48-hour House Decider Challenge.
As the five teams worked diligently to get everything done, in time to impress the judges, it was clear that there was only one winner. Leah and Ash had hit the nail on the head, scoring almost 10 points more than their fellow contestants, meaning they got first dibs on which house they wanted.
Here are the team's final scores: