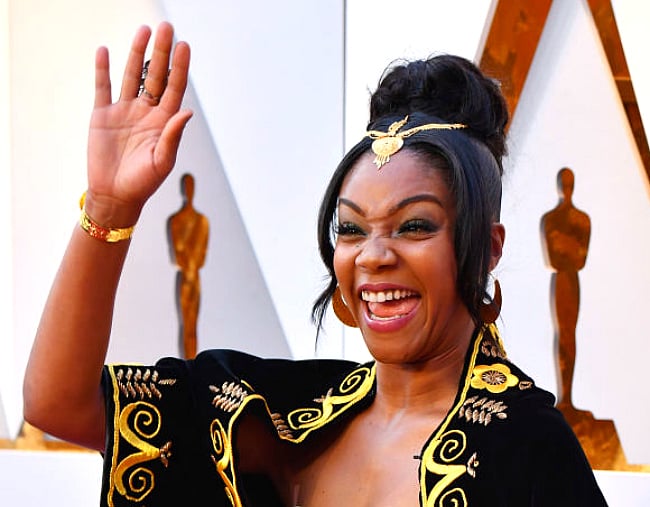 So there's this woman, her name is Tiffany Haddish.
Somehow, this writer hadn't heard of her before Monday's 90th Academy Awards. But the moment the show was over, I found myself googling the actress and comedian, and wondering how many other people were frantically doing the same.
I had to know who this wondrous woman was.
2017 was a massive year for Haddish. Thanks to her resilience, talent and one particular breakout performance, the 38-year-old from LA found herself crowned the unofficial winner of this years' Oscars.
But who is she, and why are The People obsessed with her? Here's what I found out from a deep-dive into Tiffany Haddish.
What's Tiffany Haddish been in?