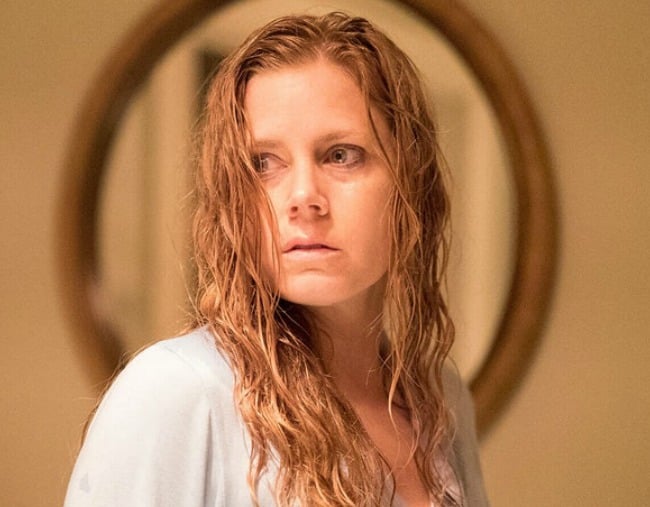 From the very first moments of HBO's new thriller, Sharp Objects, we were gripped.
The series, which is based on Gillian Flynn's book of the same name, is a mysterious who-dunnit set in the tiny, haunted town of Wind Gap, Missouri.
Wind Gap is the kind of sweaty, quiet town where you can imagine tumbleweeds rolling down the main street unobstructed. It's also the home of a violent serial killer, who is preying on the town's young teenage girls.
In the series, Camille Preaker (Amy Adams), is a hardworking and hard-drinking journalist, who returns to her hometown to report on the disappearance of two local girls.
Sharp Objects is the mysterious who-dunnit gripping viewers all over the world…
While she's there, Camille is forced to face the terror hiding in her own murky past.
While only two episodes of the much-lauded series have dropped on Foxtel so far, there are some little clues that point towards the town murderer.
Here's everything you need to know:
The basics
Two girls have been murdered in the small town so far.
The first victim, Ann Nash, was killed in August. Ann was strangled with a clothesline and her body was found dumped in a local creek.
Ann's father Bob Nash (Will Chase) says his daughter was abducted while riding her bike to her friend's house. The teenager left her house at 7pm and was reported missing at 8pm. Leaving the killer with a really small window to pounce on his victim.
Richard Willis (Chris Messina), a big city detective, was brought in to work on Ann's case.
The second victim, Natalie Keene, was taken almost a year later in June. During the first episode, Natalie's body was found in the middle of town, in the middle of the day.
Which means the killer was able to place the body there, undetected, in full view of many of the townspeople.
Neither girls were sexually assaulted before they were killed.
Clues at the crime scene
When Camille and the other characters stumbled upon Natalie's body in the first episode, there is blood covering her lips.