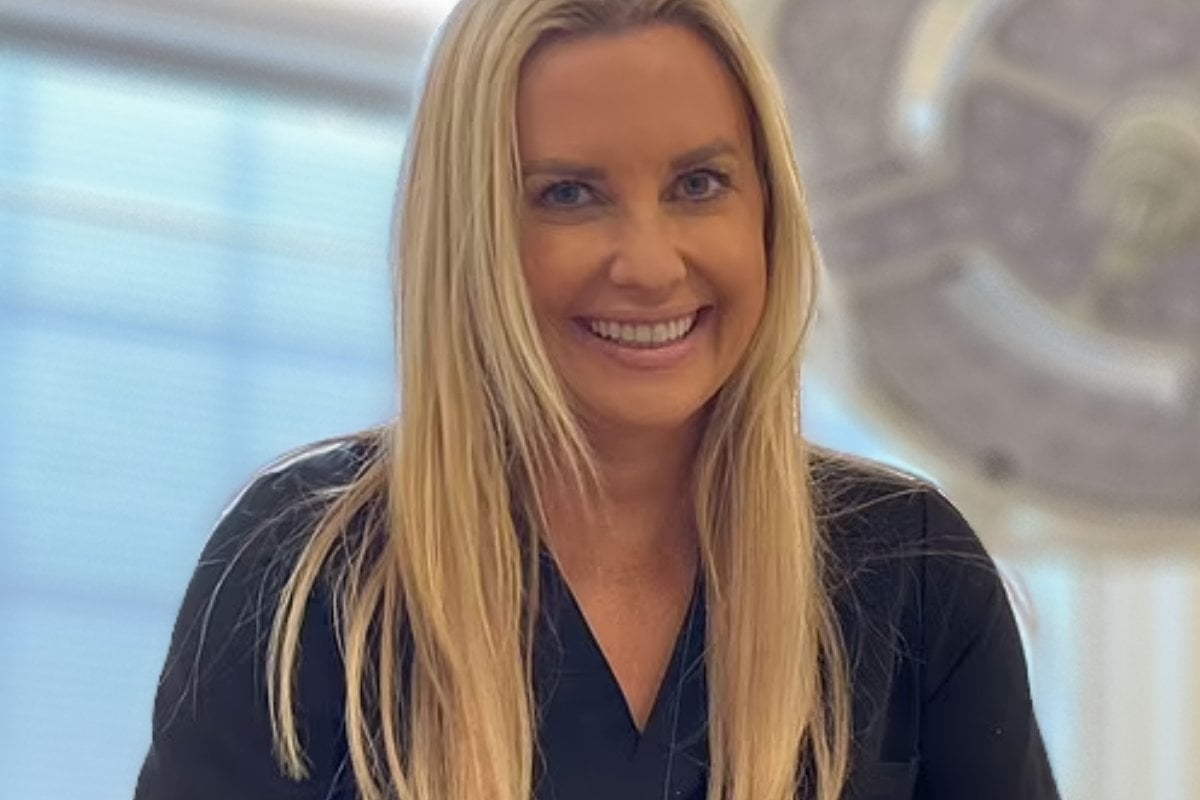 A witch hunt.
That's how former cosmetic surgeon, Dr Katharine Roxanne Grawe described the series of events that led to her being stripped of her right to practice medicine. She wrote the comment on an Instagram post in the days following the hearing that saw her licence to practice in Ohio revoked.
It's an incredible stance given the horror Grawe inflicted on multiple patients as she live-streamed their cosmetic surgeries to almost 1 million social media followers.
While the exact number of botched cosmetic procedures remains unconfirmed, several were so significant, the patients were left with potentially life-threatening complications.
Social media surgery.
"Dr Roxy" made plastic surgery fun; creating consumable content that simultaneously trivialised the seriousness of the surgery about to take place, and transformed Grawe into a relatable social media personality.
The 44-year-old owner of Roxy Plastic Surgery was well-recognised by #plasticsurgerytok, as well as Snapchat and Instagram. But along with effervescently discussing the benefits of cosmetic procedures and celebrating upcoming surgeries with patients, Grawe performed actual surgeries, live, on her social media platforms. While not for the squeamish, her live-streamed surgeries helped the surgeon gather almost a million followers, known as Dr Roxy's
"Foxys."
One of the most disturbing elements of Grawe's videos, potentially leading to her downfall, was her demeanour as she performed the surgeries. Rather than appear serious and sterile, Grawe was bubbly and cheerful, often looking directly into the camera, making quips as the surgery progressed.