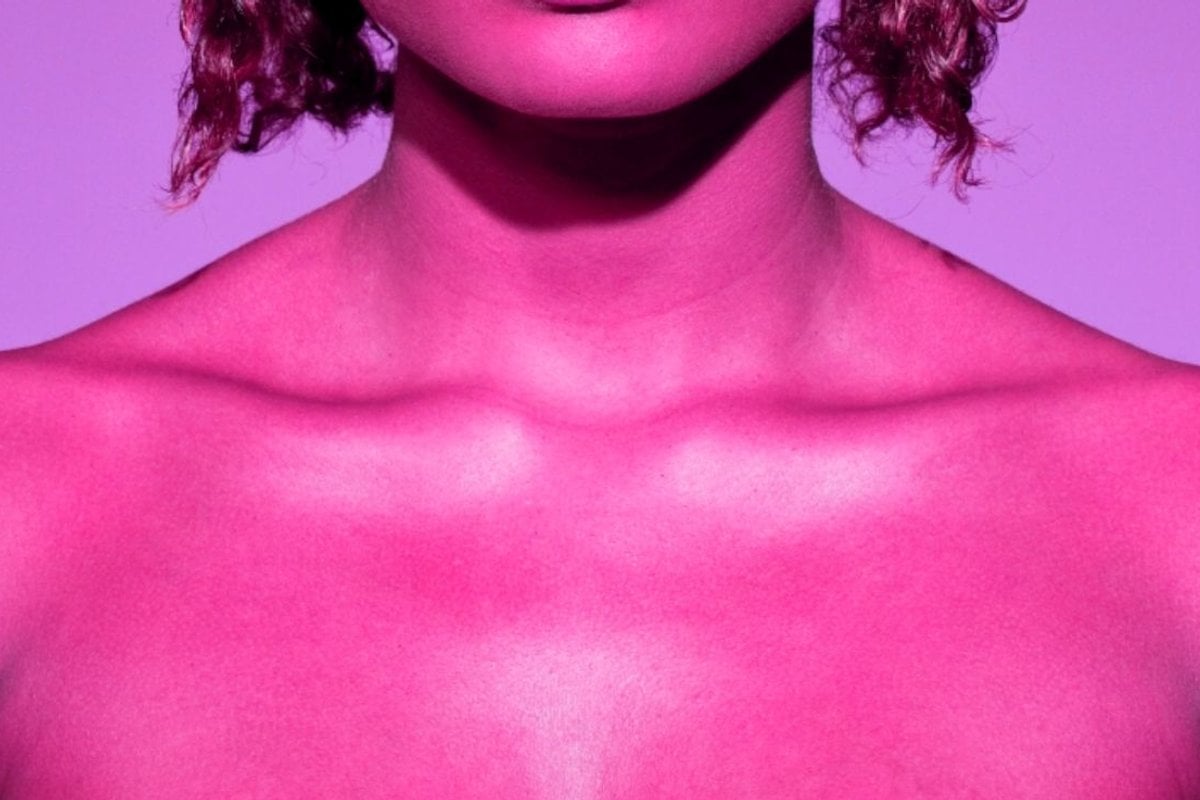 Fatigue. Numbness. Cognitive impairment. 
It had been 13 months since Robyn Smith's preventative double mastectomy and breast reconstruction surgery, and she was now suffering from multiple chronic health conditions.
Her hair had started to fall out. She couldn't sleep. She was constantly nauseous. Her lymph nodes were swollen. Her hands and arms were numb and tingling.
She'd never felt worse.
Watch: NSW mother Kayla Cole tells 7.30 she regrets having breast implants. Post continues below.
Categorised as "high risk" after finding out she was a BRCA1 mutation carrier, Robyn had undergone a double mastectomy to prevent the possibility of breast cancer.
"In my life, I had never done something that I so strongly didn't want to do, but I had to because the odds of developing cancer were too high. I actually didn't consider it much of a choice. I had a skin-sparing prophylactic double mastectomy and reconstruction in February 2019," she said.
"I cried all the way into the operating theatre."
Listen: Everything to know about finding out you have the breast cancer gene. Post continues below.
At the advice of her surgeon, immediately after her mastectomy Robyn also underwent breast reconstruction surgery using silicone gel implants. 
"My surgeon said that women who woke up with some sort of breast did better mentally than those who didn't reconstruct," she shares.
"I wasn't a good candidate for other reconstruction options and I did not want to use my own muscle or tissue. 'Going flat' was glossed over, so I didn't really consider it. Admittedly, I was a bit blasé about it all and just did what the surgeon suggested because I didn't want poor mental health outcomes."
However, after undergoing her initial surgery, Robyn never fully recovered. In fact, she would go on to suffer countless debilitating symptoms over the next year - none of which she was warned about.