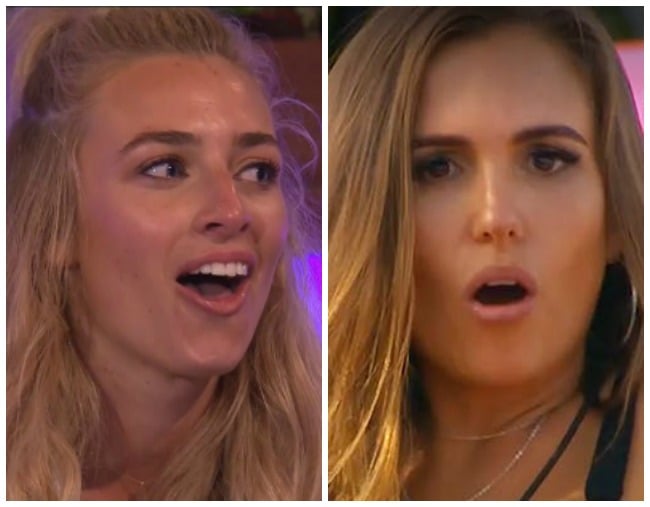 1. Sophie Monk confirmed exactly how many couples have had sex on Love Island.
They very artfully cut around the crude scenes, but according to Love Island host Sophie Monk, the show is full of sex, thanks very much.
In an interview with Kyle and Jackie O on Tuesday, Monk said she believed three couples had had sex.
"I'm assuming three couples have," she said, as they discussed whether Erin and Eden had had sex.
She added she assumed Grant and Tayla had too, along with Grant and ex Cassidy.
"Well, why do you think one girl was so upset? Maybe. I don't know for sure," she said, referring to how upset Cassidy was upon her relationship ending.
"You know when you can tell with girls? If they get really, really upset it's usually because they've had sex."
While Kyle thought perhaps she was upset because the two "had a fiddle around" (his words, not ours), Jackie O agreed with Monk.
"I reckon you're right. I picked up on that – that they'd had sex. She was so mortified the next day. I think something else happened."
And there you have it.
2. Rose McGowan has written an open letter about Asia Argento and Anthony Bourdain's "free relationship".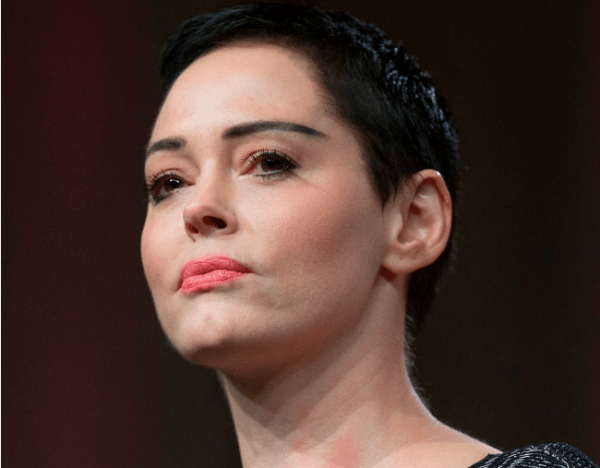 Rose McGowan, under the instruction of close friend Asia Argento, has penned a moving letter about Argento's relationship with Anthony Bourdain in the two years before he died.
"When Anthony met Asia, it was instant chemistry. They laughed, they loved and he was her rock during the hardships of this last year," she wrote, in a piece published on Talkhouse.
"Anthony and Asia had a free relationship, they loved without borders of traditional relationships, and they established the parameters of their relationship early on. Asia is a free bird, and so was Anthony. Was. Such a terrible word to write. I've heard from many that the past two years they were together were some of his happiest and that should give us all solace."
Of note, McGowan wrote that conversations around his death should not focus on blame.
"I know so many around the world thought of Anthony Bourdain as a friend and when a friend dies, it hurts. Many of these people who lost their "friend" are wanting to lash out and blame. You must not sink to that level. Suicide is a horrible choice, but it is that person's choice."
If you, or anyone you know is struggling, call Lifeline 13 11 14.
3. Matty J and Laura Byrne are planning for a baby.
Matty J and Laura Byrne are apparently making plans for a baby which is great news for everyone who remembers, and holds dear, the many appearances of baby George during his tenure as The Bachelor.
In an interview with TV Week, the former Bachelor star said the couple is looking to start a family in about a year's time.
"They say you're a product of your environment, and we're both surrounded by babies at the moment," Matty, 30, told the publication.
"I'm hoping in 12 months' time, we'll be looking to start a family."
Matty and Laura, 32, first met on The Bachelor in 2017.
"Laura's definitely the person I want to have a family with, but we're just so busy," he added.
"Marriage is on the cards too – but we don't want to rush anything."
How lovely.
4. Matt Damon's cameo was cut from Ocean's 8... And it might not have been an accident.
Despite having filmed a cameo for the all-female Ocean's 8, Matt Damon doesn't actually appear in the edited version of the movie.
There were calls to have the 47-year-old cut from the film on the back of controversial comments he made about Harvey Weinstein and the #MeToo movement.
But according to the film's director, Gary Ross, it was simply a case of Damon's cameo not actually fitting in with the rest of the storyline.
"[Picking the cameos] is an eclectic process of: how does it fit in the story and how is the narrative unfolding?" Ross told The Hollywood Reporter.
"This more than any movie I've done had a really copious editorial process where you play with stuff, you find stuff. I've never shot anything after I've wrapped on any other movie before, but in a heist movie and an ensemble movie, you're still working on the play. And we did a bunch of that, and so that was satisfying as well."
Out of the original cast, only George Clooney's cameo made the cut.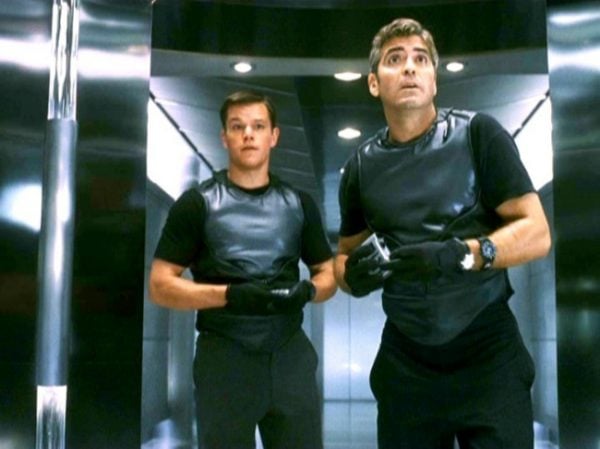 5. Ariana Grande is engaged, and it's literally been weeks.
Ariana Grande doesn't move slowly, that's for sure.
Just weeks after she started dating Saturday Night Live star Pete Davidson, the couple are engaged. Yep, just like that.
But according to insiders, the pair - who are both 24 - are planning on having a "very long engagement", which is probably for the best, let's face it.
"They are a perfect fit. They are not rushing to get married," a source told Us Weekly.
"Their friends are really excited and supportive."

Pete has already gotten two tattoos dedicated to his new fiancee.
You can read more about their crazy, whirlwind romance on Mamamia.
Kids today.