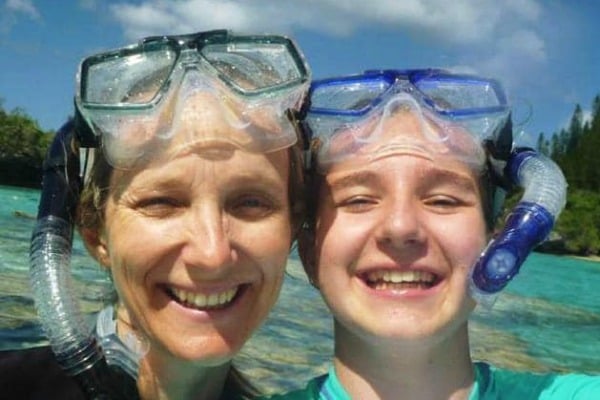 — With AAP.
On Monday afternoon, 47 people, including tourists visiting from Australia, the UK, the US and China, were on New Zealand's Whakaari/White Island when it erupted, sending plumes of ash 3700 metres into the sky.
Since the incident occurred, six people have died, including one person who died from their injuries, and 31 victims who were caught up in the eruption, including 13 Australians, have been taken to hospital.
"Of the 24 [Australians on Wharaaki/White Island at the time of eruption], we have been able to ascertain overnight and this morning that 13 of those Australians are hospitalised across multiple hospitals in New Zealand," Prime Minister Scott Morrison told reporters in Sydney on Tuesday.
"There are 11 Australians that are still unaccounted for, and that we fear of the five deceased persons, that three of those, up to three are Australians, but that is not yet confirmed."
My god, White Island volcano in New Zealand erupted today for first time since 2001. My family and I had gotten off it 20 minutes before, were waiting at our boat about to leave when we saw it. Boat ride home tending to people our boat rescued was indescribable. #whiteisland pic.twitter.com/QJwWi12Tvt

— Michael Schade (@sch) December 9, 2019
At the time of reporting, 11 Australians remain unaccounted for, however, New Zealand police do not expect to find any more survivors on Whakaari/White Island.
A Brazilian tourist, who was among those to make it away safely, documented his experience on Instagram.
"Some people have extensive burns on their bodies. Two tours on the volcano. Ours was the first. The other right after. We left the island and wasn't even five minutes before it erupted. This other tour that arrived after couldn't leave in time," Allessandro Kauffmann shared on social media, according to news.com.au.
"Some people have serious burns. We had to stay to help those people who were on the island. The boat from this other tour was covered in ash from the volcano. Very tense talking about this. We just have to hope that all is as well as can be."