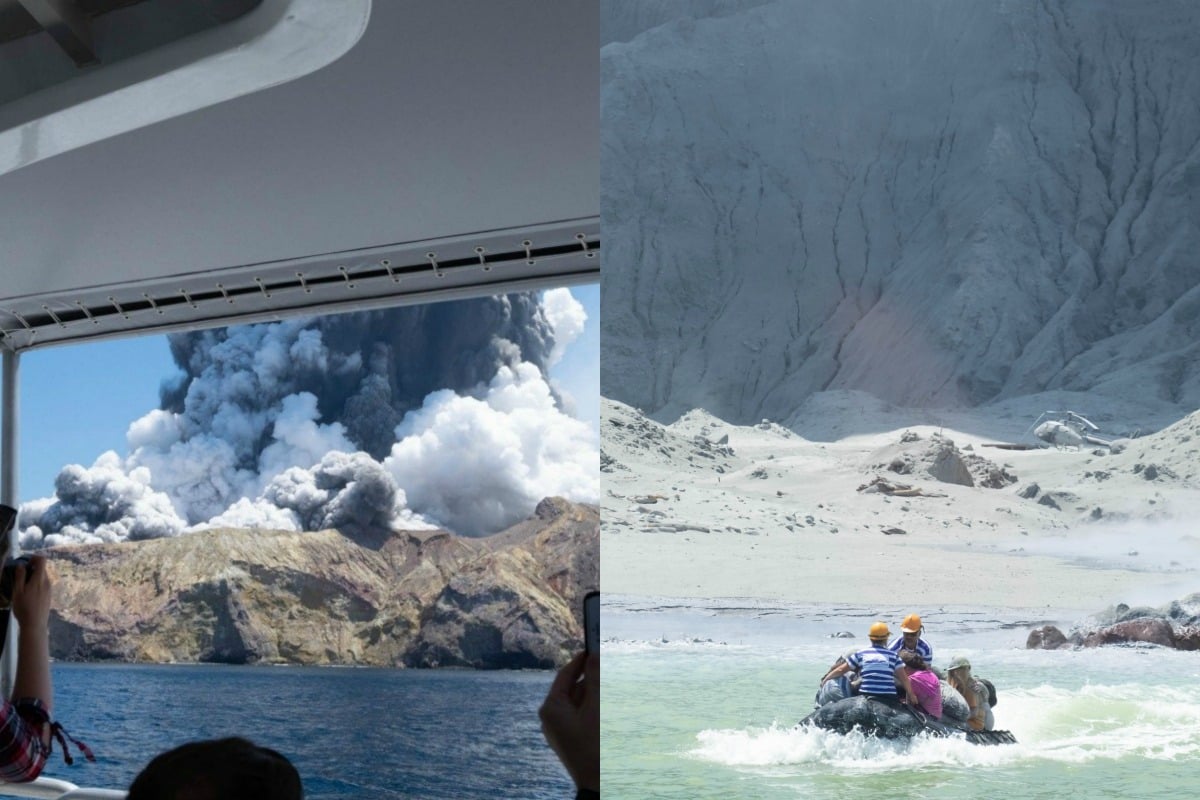 — With AAP.
At least six people have been killed after a volcanic eruption on New Zealand's Whakaari/White Island on Monday, while eight more remain missing, believed dead, on the island.
Recovery services are hoping to recover the bodies from the island on Wednesday.
Police confirmed on Tuesday night that a sixth person had died in Auckland's Middlemore Hospital.
"Police can confirm a further person has died following the eruption on Whakaari/White Island, bringing the official toll to six. The person was earlier being treated at Middlemore Hospital.
"Police remain focused on supporting families at this terrible time."
Burns units are full.
Of the 31 people in hospitals throughout New Zealand, 13 are Australians. They were among 47 people who were on Whakaari/White Island when it erupted.
Three people caught up in the eruption have been discharged from Whakatāne hospital.
All four of New Zealand's regional burns units, in Christchurch, Hutt Valley, Waikato and Middlemore Hospital, are full to capacity.
Middlemore Hospital had faced the equivalent of its yearly workload in just one day.
"Our plastic surgeons, hospital, anaesthetists are doing their best to treat the many who have sustained injuries. Twenty-seven of the 31 have suffered greater than 71 percent body surface burns," Ministry of Health acting advisor Dr Pete Watson said.
Dr Watson said NZ hospitals are assessing what additional resources are needed, which will likely include the transfer of several seriously injured Australians who are well enough to travel.
"It makes sense to do this because of the proximity of Australia… they'll be treated at home, closer to their family and their usual supports," he said.
"I want to reiterate the severity of the injuries… it is possible not all of the patients will survive. But at this stage, everybody is receiving the care they require."
Police Minister Stuart Nash told RNZ some survivors have not yet been identified due to the nature of their injuries.
"As you can imagine there are a number in hospital who cannot communicate because they have had significant burns not only to skin but to internal organs. They cannot speak in any way, shape or form," he said.
"We need to ensure that we do get this right because there would be nothing worse than coming out and releasing a list of names then having to retract that because we didn't get it right."