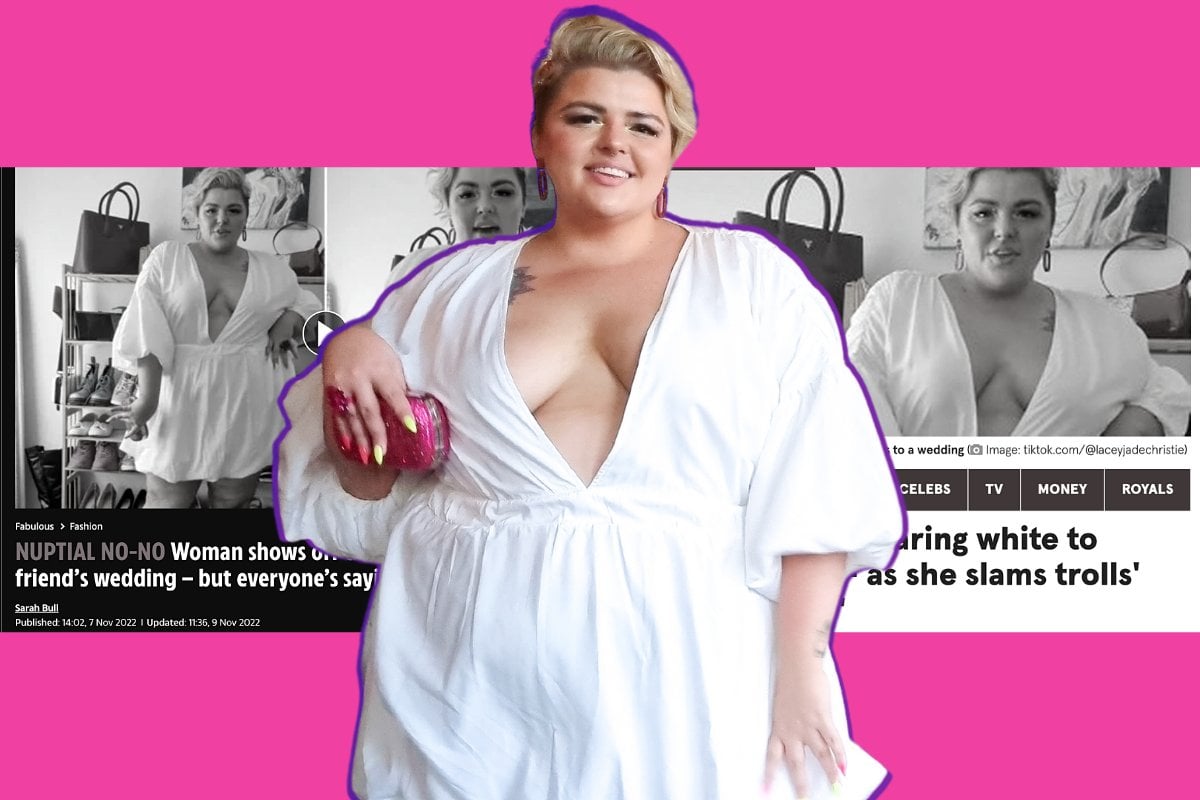 What's the most controversial outfit you've ever worn?
If you had asked me that question two weeks ago, I would have said a see-through dress to a festival or a skimpy two-piece.
I rarely see these outfits as controversial, but given that I'm fat, people like to tell me that my outfits are inappropriate and remind me to 'dress my size'.
However, two weeks ago I did something worse than being fat in a bodycon dress. I wore white to a wedding and made international headlines.
"I am off to a wedding, here is the fit," the TikTok started innocently enough, and pretty much the way all of my outfit of the day videos start, but this one hit different.
The dress was low cut, with lantern sleeves and a bubble skirt, and I had meticulously hunted down accessories in colours that tied the whole look together.
The outfit was exactly what I had pictured in my head and I posted the video as I left for the wedding without giving it a second thought. I felt great.
The wedding itself was a blur of queer joy, love, and a lot of cocktails. I was attending the wedding of two of my best friends, two beautiful human beings who, by some miracle, found love in the darkest months of Melbourne's lockdowns.
Tess and Courtney's love is as powerful a love as I have ever seen, and our chosen family turned up and turned out for a wild night.