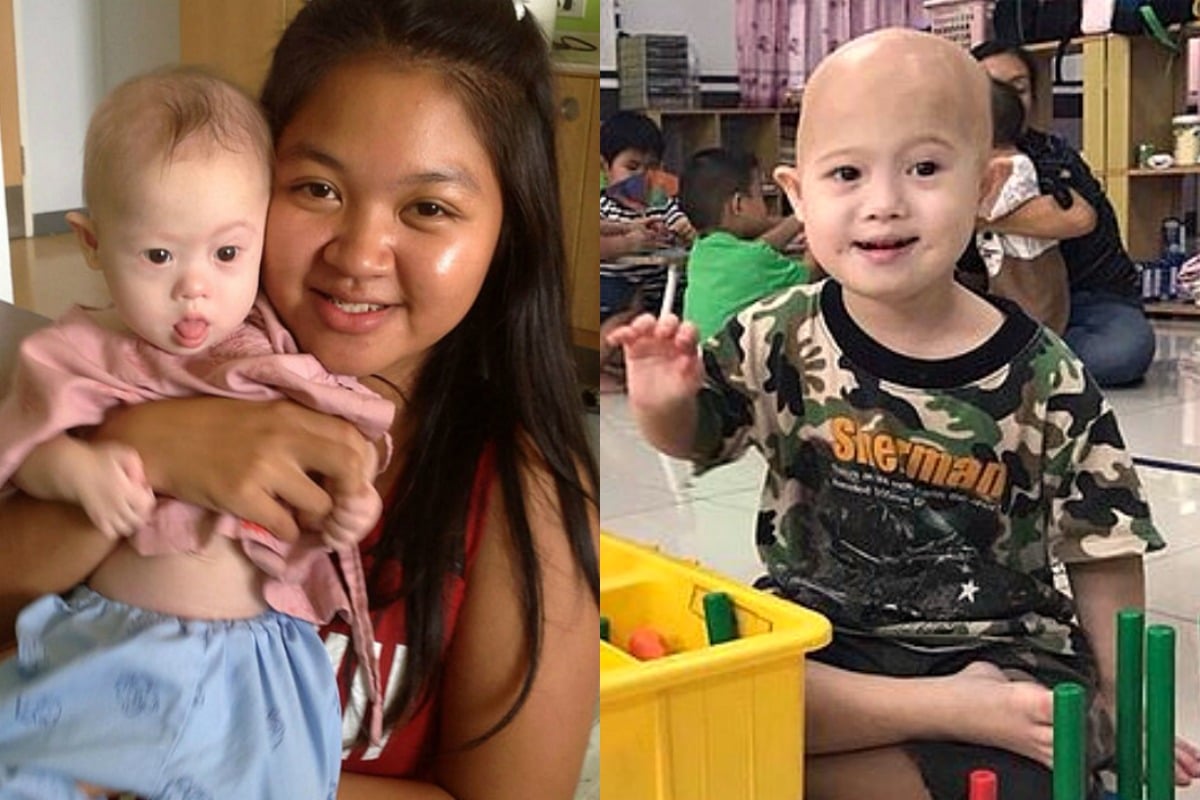 The world knew him as baby Gammy, the boy with Down syndrome, left with an impoverished surrogate mum in Thailand, while his twin sister was flown home to Australia.
That baby is now a healthy boy called Grammy, turning six, who lives with his family in a nice house and attends a school that caters for his additional needs.
WATCH: Baby Gammy's Australian parents tell 60 Minutes what it's like to be 'the most hated couple in Australia'. Post continues below.

"He's a normal little kid who's obviously got some challenges but is doing really well," Peter Baines, founder of Australian charity Hands Across The Water, tells Mamamia. "Physically, he looks great. He's healthy. His speech is very limited but he interacts. He's in a family who clearly love him and they're doing well."
Grammy and his family live a quiet, settled life now. But things were very different when he was a baby.
Gammy and his twin sister Pipah were born in December 2013 to a young Thai woman, Pattaramon Chanbua, who already had two children of her own with her husband. A Western Australian couple, Wendy Li and David Farnell, had paid Chanbua to be a surrogate, using Farnell's sperm and donor eggs.