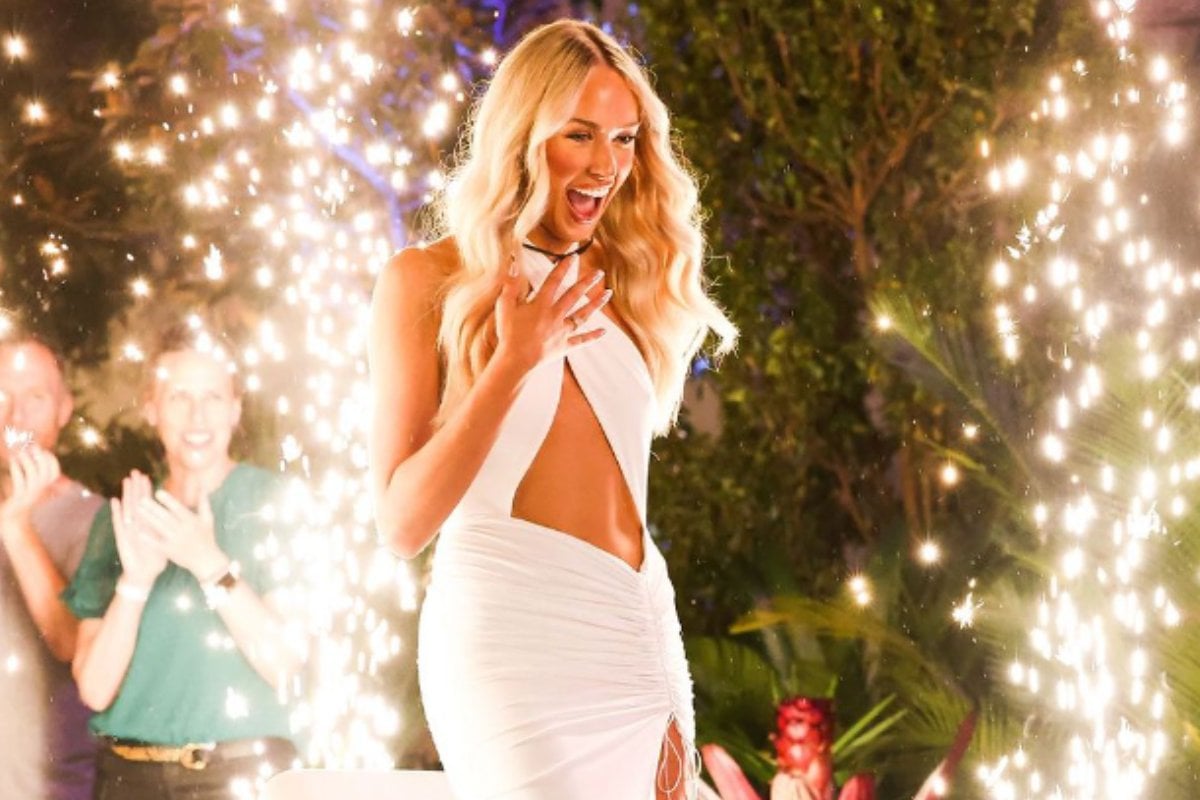 Big Brother: House of Love is set to shake up everything we know about Big Brother Australia.
Big Brother himself is back, and he is promising 'the spiciest season ever' as fifteen sexy, single housemates compete with and (probably) make out with each other on the way to scoring the $100,000 prize.
The new season airing on Channel 7 and streaming on 7plus is set to embrace a new kind of Big Brother Australia: new rules, new rooms, new tasks, and... more smoochies.
In the best news ever, Seven's Head of Scheduling, Brook Hall, has said that Big Brother 2023 plans on returning to its roots, as the chaotic personality-led reality show that found a huge following in the early '00s.
"There won't be so much gameplay, it'll go back to more Big Brother from the past. It was becoming almost Survivor-esque... But we've now thought there's so much in that space, let it be more raw Big Brother," he told TV Tonight.
"We tried to make it pre-recorded, family safe, more games. [This season] will be a more stripped-back to traditional Big Brother, where the cast is younger."
Bring it on!
The 2022 season of Big Brother Australia saw iconic housemates compete against fresh blood, with the most legendary of them all, Reggie Bird, coming out victorious and becoming the first Aussie contestant to win twice.