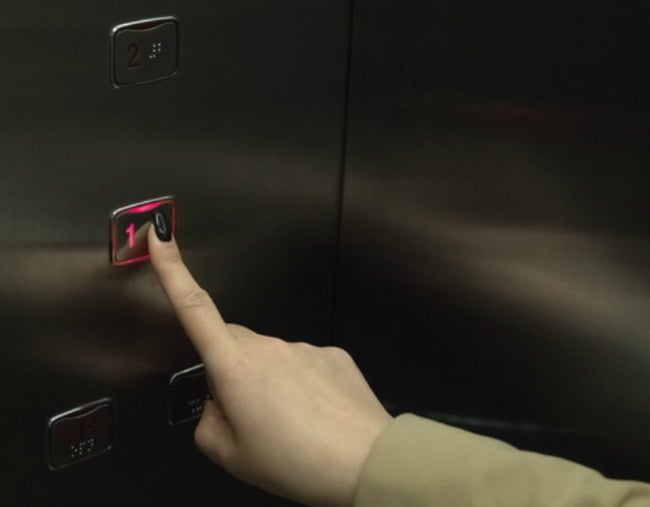 The idea of being stuck in a lift, which then goes pitch black and starts squeaking ominously, is a universally terrifying prospect.
Thankfully, however, it's not particularly common.
But if you ever do find yourself stuck in a tiny metal box, alone, with no mobile phone reception and no one who can hear you scream, there are a few things you should definitely do – and one you shouldn't. These tips are courtesy of Mission Australia Housing and Liftronic.
BEFORE YOU FREAK OUT.
Press the door open button. Many, many times people get stuck in lifts, it's simply because a button is jammed. Press the door open button a few times, as well as the button of the floor below where you're stuck. Stay calm – it's very unlikely you're in immediate danger.
Find a light source.
If the lights have gone out, the first thing you need to do is find a source of light. When you're panicking, it can difficult to think logically – but using the torch function on your phone is the simplest way to ensure you can see your surroundings.
Use the call button.
Inside every lift, there's a call button with a phone symbol. Use your light to find the call button, and hold it down to contact a technician to let them know the lift is stuck.
If no one responds…
Use your phone (if you have reception) to call emergency services, or use the alarm button.
If you have reception, call 000 and give them the details of your emergency, including your name, the address of the building, the lift number you're in, and your mobile phone number. You can also press the alarm button inside the lift to get the attention of maintenance.