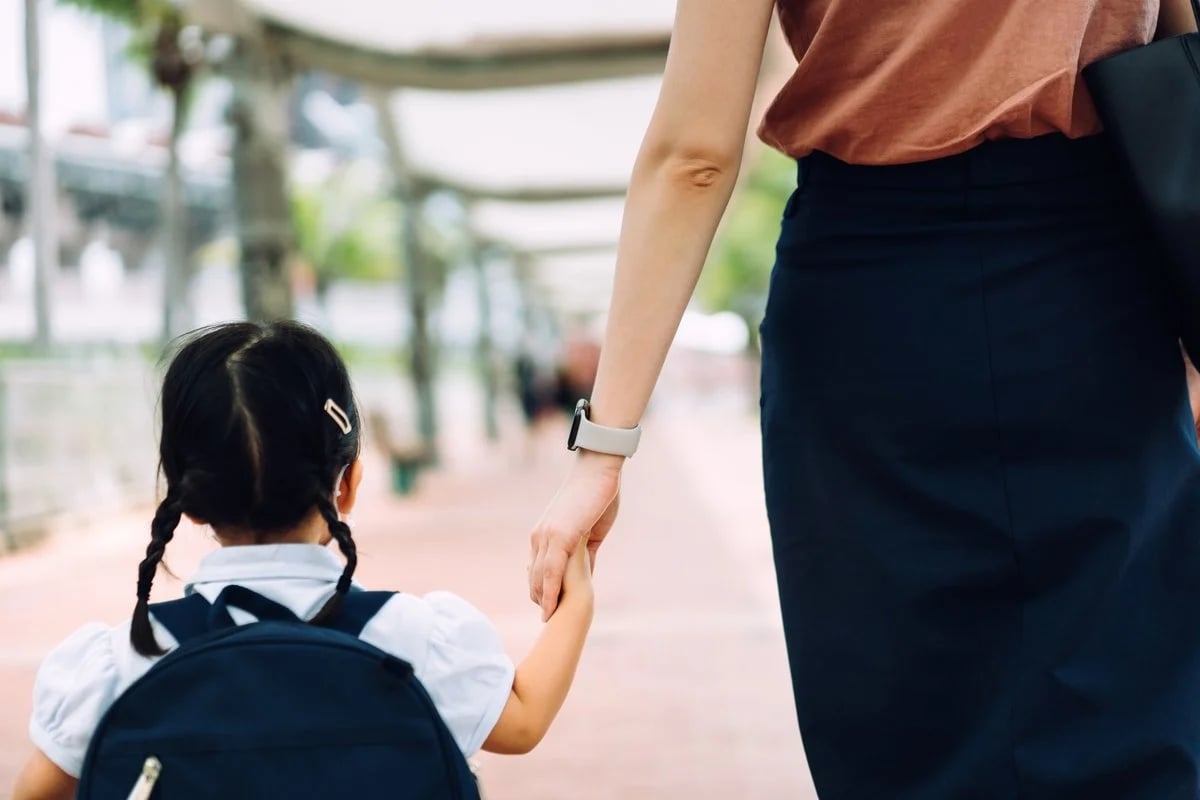 We all know that teachers have had a tough few years.
Having to pivot and adapt teaching at the flip of a coin can be physically and emotionally draining at the best of times. Let alone with the constantly ever-changing landscape of a pandemic.
So, we put a call-out to the Mamamia community to ask teachers: What would you like parents to know?
Watch: The things teachers do that we don't even know about. Post continues below.
From trusting what they have to say to having realistic expectations, here's what they had to say.
Sarah*.
"I would love parents to understand that our role in guiding young people is not to solve or take away problems for them.
"We must give them tools and strategies so they can solve their own problems. And more often than not it is about communicating with friends, peers, and teachers and managing relationships (something they have to do for the rest of their life)."
Jess*.
"While I'm not a teacher, I do work in admin support in a K-12 school and I love our teachers.
"I want you to know that the last two years have been incredibly challenging in every way for teachers.
"The expectations on them have never been higher, and they continue to show up each and every day for your kids. 
"Please cut them some slack and show them respect in your communications with them. They deserve that and a lot more. Support staff are also on the front lines every day. Please be kind to us too!"
Elise*.
"Your kids are NOT angels or perfect.
"If we call, it's for a genuine reason - whether it be behavioural or educational. We care and want to help you and are asking for your help too! It takes a village and without parents on board, it's hard to get anywhere."