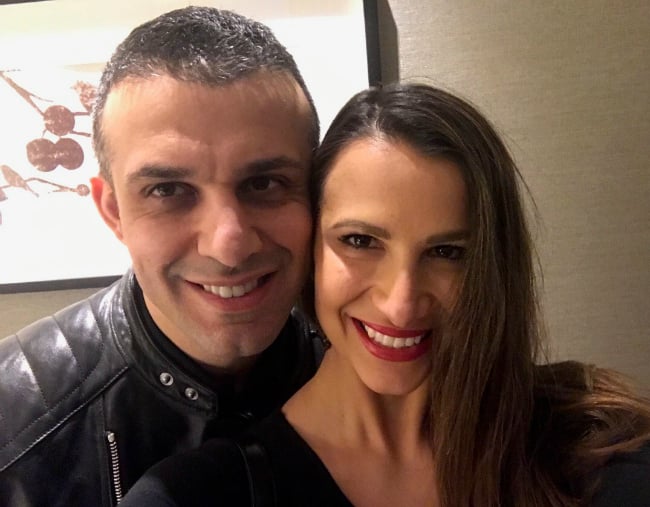 For most couples, the thought of living and working together each day is just a big nope. It takes a special type of relationship to thrive on this constant togetherness.
Melbourne-based husband and wife team, Chris and Billie Christofi, live and work together – and share four kids. I'm exhausted just thinking about that, but the pair have developed an interesting rule to ensure harmony both at work and at home.
They call it the 49/51 percent rule. And it makes sense.
In every aspect of their lives, Chris and Billie 'own' either 49 percent or 51 percent. While they both have equal input into major decisions, and will take on board each others opinions, one person has the 'casting vote' based on their strengths.
Chris' strengths are money, wealth, property investment, staffing and office decisions, so he has the casting vote on these, while Billie has the casting vote on family life, diet and food, exercise, holidays and anything home-related.
Speaking to Mamamia, Billie said the couple have been together for 14 years. They came up with the rule about six months after they began working together in 2011 after identifying their individual strengths and weaknesses.
Together they run seven companies in the financial services industry, and she described the rule as a "time and energy saver". It's a way for them to work together efficiently without needing to be across every little detail – because there are simply not enough hours in the day.