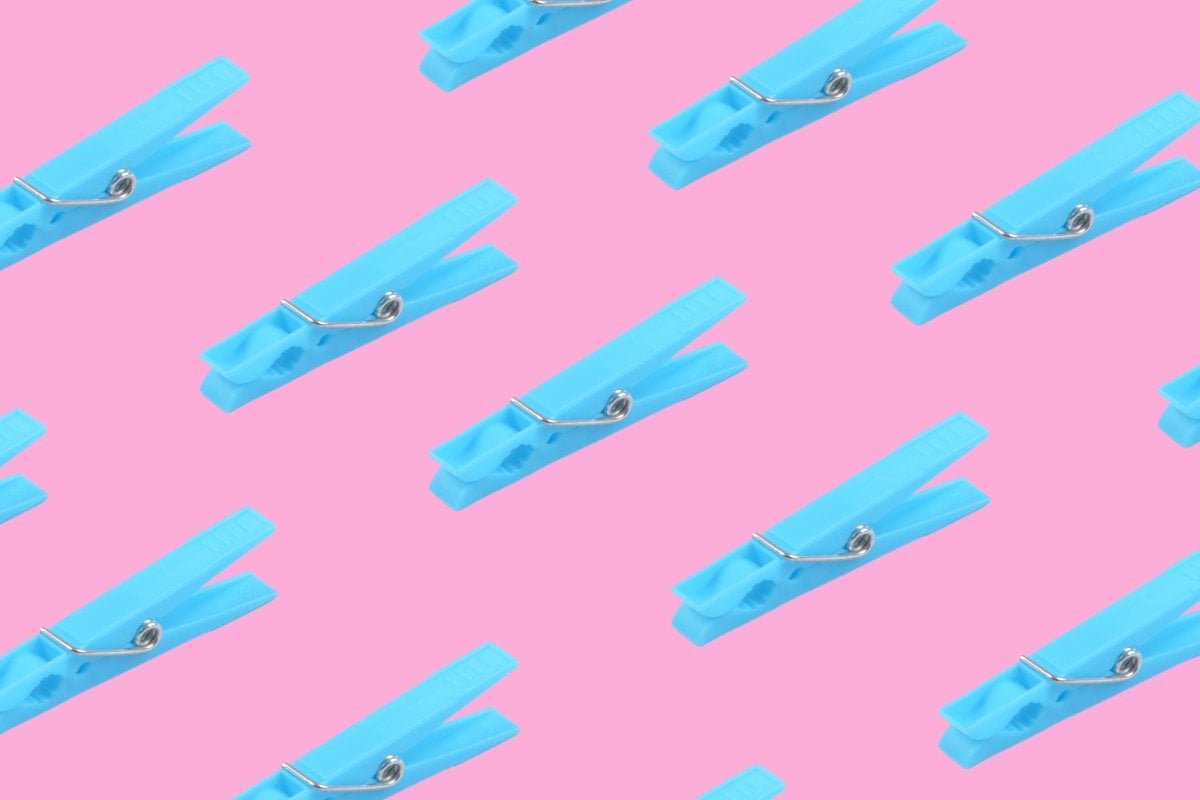 Every now and again there's a bit of a mammoth spike in Googles for a particular sex trend.
First there was frantic googling for 'coital alignment technique' when it was casually mentioned as a mind-blowing manoeuvre in SEX/LIFE, and now, after a throwaway comment made on Married At First Sight, it seems everyone is searching for answers around 'pegging'.
How are women having sex? The juiciest results from the Mamamia Sex Survey. Post continues after video.
So what exactly is pegging?
Well, I have a sexually speedy definition for you:
Pegging is a sex position that normally involves a cis woman wearing a strap-on dildo to penetrate their partner's anus, who is often (but not always) a cis man. While, of course, all genders and sexualities can have anal sex using a sex toy, the term pegging normally refers to anal penetration of a cis man by a cis woman.
Despite being perfectly normal, pegging is often wrongly lumped in the 'extreme' or 'controversial' bucket as it usually involves a male being penetrated by a penis-esque sex toy. Why? Well, the connotations for some are that a desire for anal penetration can dictate someone's sexuality - which is definitely not the case.
Especially when men have much to gain from anal sex. The prostate (also known as the male G spot) is located in the butt, around about three inches in. This means it can quite hard to reach that spot with finger alone, so a dildo or sex toy is a great sub in. 
But, before I overload you with fun facts about pegging, let me answer the questions I know you're itching to ask. Let's get into it, pals. 
1. How messy is pegging?
Translation: Does poo get... everywhere?
Yeah, sh*t happens. You're messing around in a part of the body that is regularly used for rapidly exiting waste. But this is just a stock-standard biological function that we really shouldn't be spooked by. 
Aside from accepting that it's going to happen at some point if you become a regular pegger, it helps to do these two things to prepare: