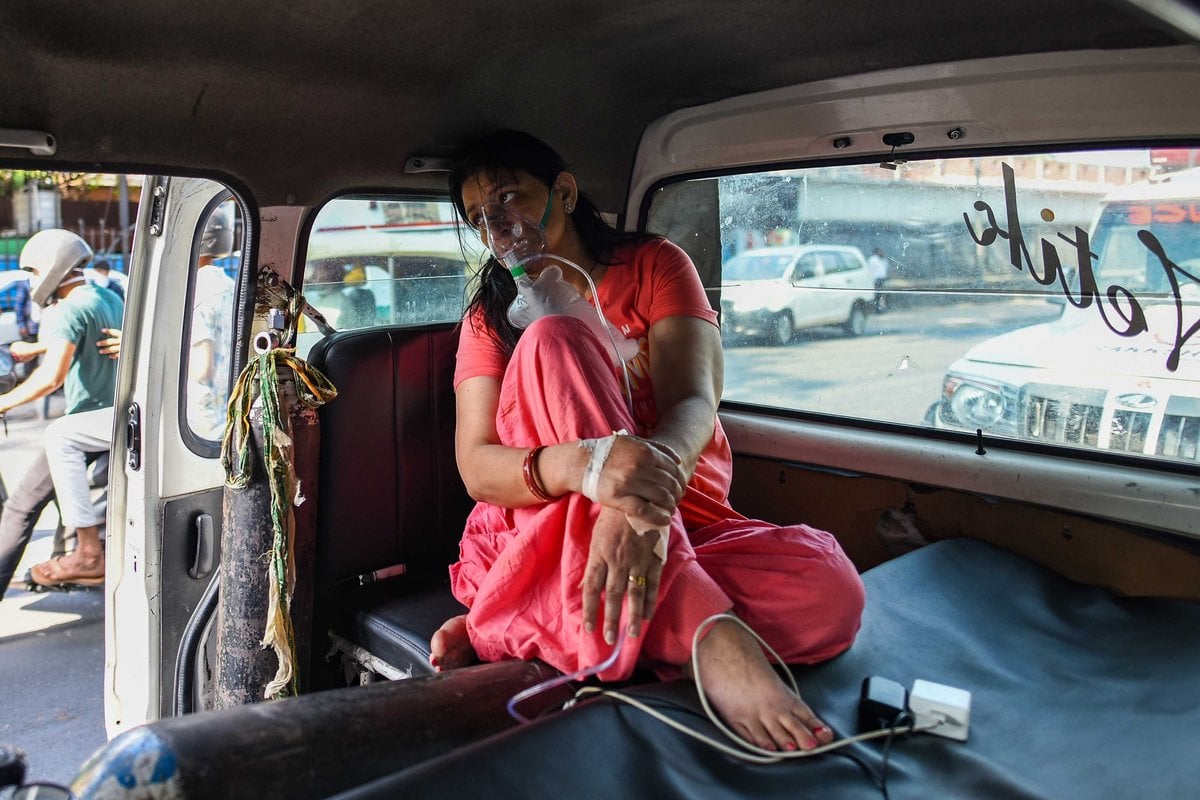 India continues to set global records for daily infections of COVID-19, as the country deals with a catastrophic new strain that is overwhelming their under-funded hospitals.
On Friday, the country registered 386,000 cases, bringing their total to over 18 million known infections since the pandemic began. India is now the global epicentre of the pandemic, which is waning in many other countries as vaccine roll-outs bring down the rate new infections.
India's death toll is over 200,000 people, growing by more than 2,000 every day.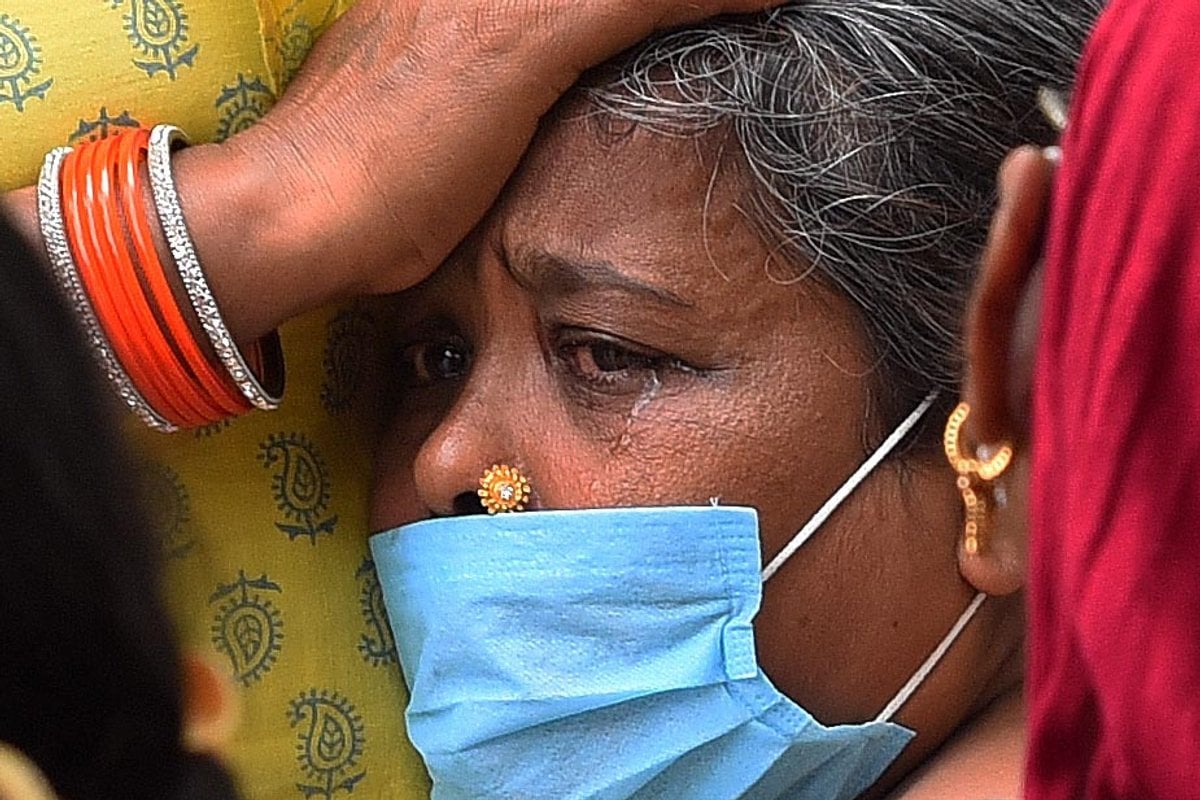 Here's what you need to know about India's 'tsunami-like' second wave, including what Australia is doing.
"It's a tsunami."
India's hospitals are buckling under the devastation of exponential new cases, forcing doctors to turn patients away. 
The critical issue is a severe lack of oxygen, which some hospitals have been begging for via social media.
One lawyer pleading with state and federal governments to intervene, says the new cases were like "a tsunami".
Crematoriums across Delhi have announced they are full and have asked grieving families to wait. Some families are being forced to keep dead bodies in their home, while they wait to find a crematorium. Across the country, mass cremations for victims of COVID-19 are now taking place.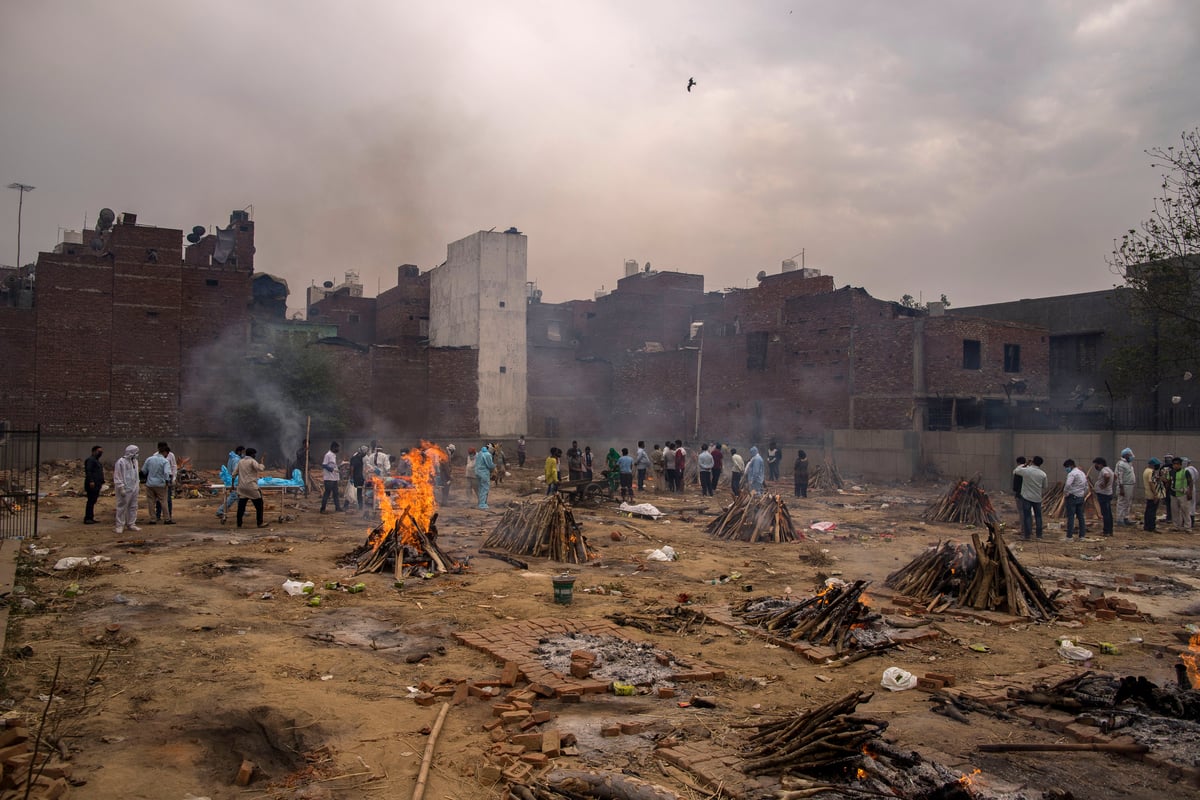 Multiple funeral pyres of those patients who died of COVID-19 are seen burning at a ground converted into a makeshift crematorium where mass cremation of COVID deaths were held on April 20, 2021 in New Delhi, India. Image: Getty.