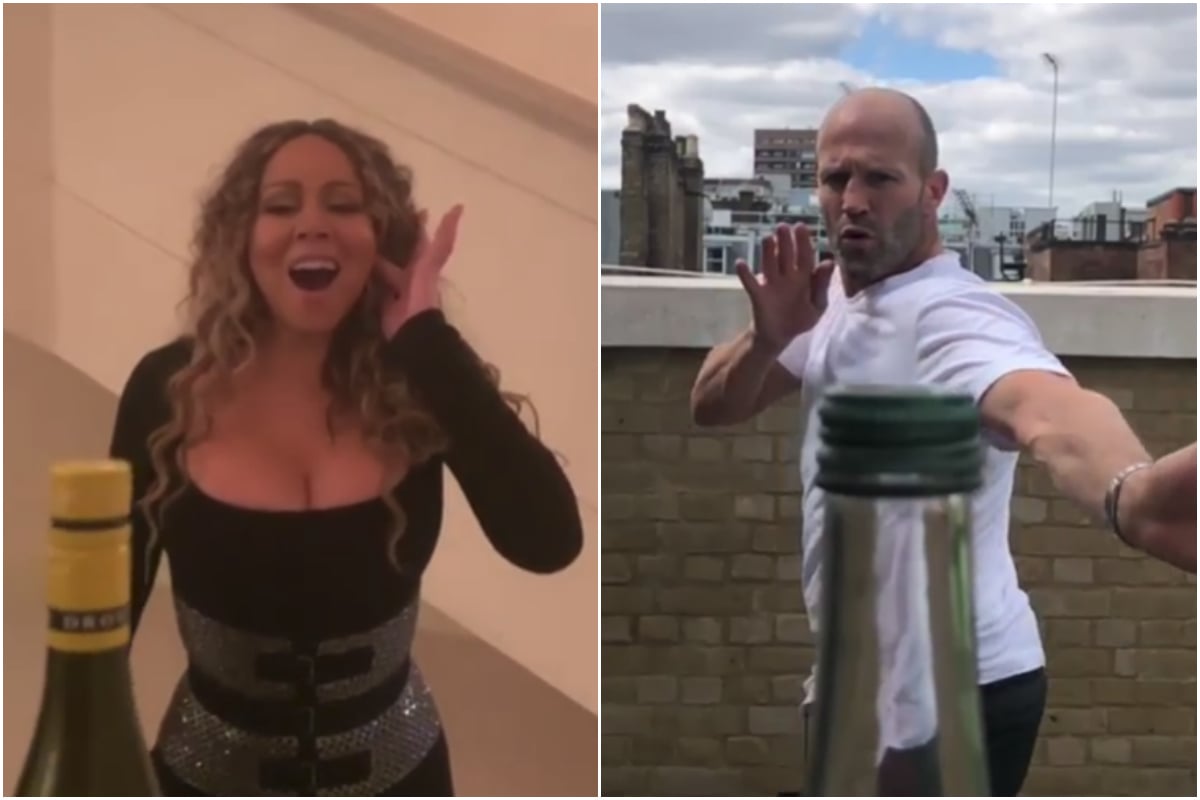 Ever thought to check your kicking accuracy by backwards kicking a bottle cap off the top of a bottle? Neither did we.
But the internet is no place for rational thinking.
The 'bottle cap challenge' originated in martial arts circles as a means of testing karate and kicking skills, but since the internet loves a challenge (remember the ice bucket challenge?) the bottle cap challenge has become a… thing.
So, instead of having you trawl through the hashtag #BottleCapChallenge on Instagram or Twitter to find the funniest or most impressive attempts, we compiled the very best bottle cap challenges on the internet for you.
For context, let's start with Jason Statham, Rosie Huntington-Whiteley's actor husband who has a weirdly accurate kick.
Donnie Yen nailed it.