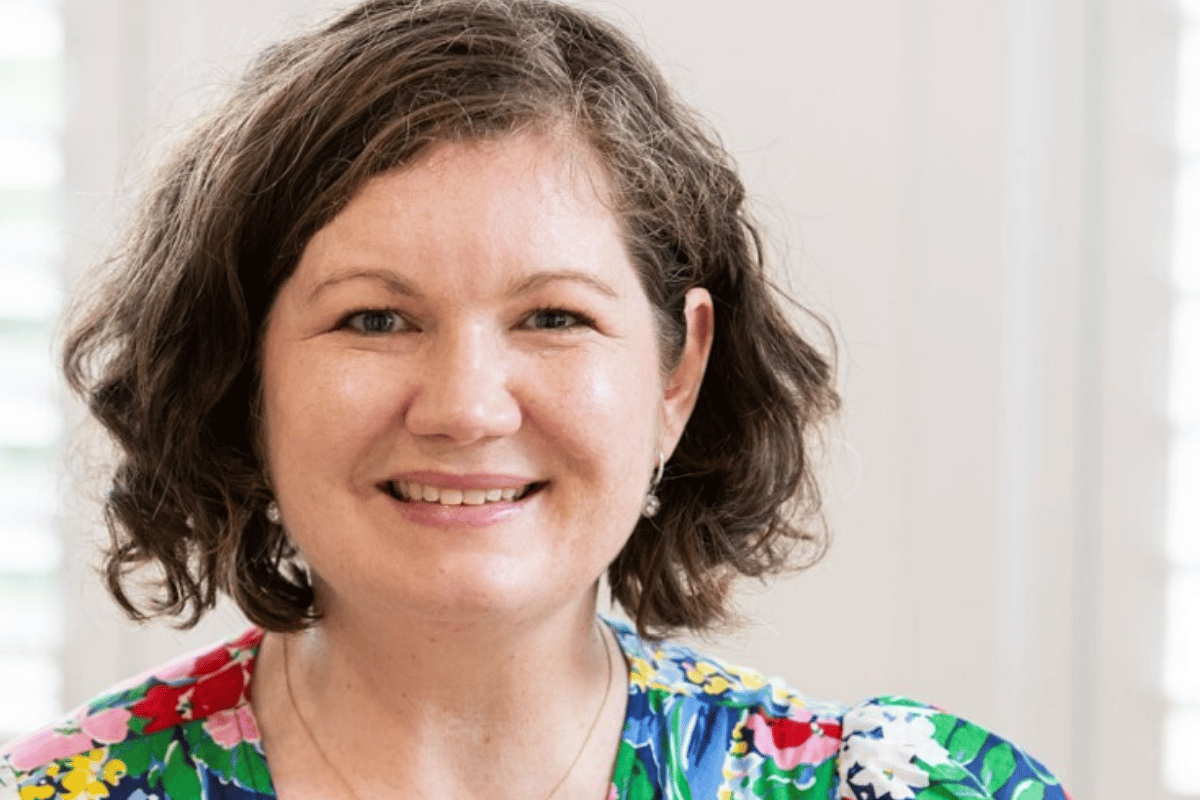 This post deals with the topic of depression and might be triggering for some readers.
Emma Beesley was thriving at age 33 - a passionate lawyer working in the family court. 
Then she experienced a stroke. And the effects of that stroke impacted her ability to talk - something many of us simply take for granted. She was soon diagnosed with Aphasia, which is a language difficulty caused by damage to the brain. 
A difficultly not many understand. 
However, the news surrounding Bruce Willis and his Aphasia diagnosis has prompted a larger conversation about what exactly the condition entails. 
Over 140,000 Australians currently live with Aphasia, and for many, it's an everyday struggle.
As Emma said to Mamamia's news podcast The Quicky: "Aphasia is the loss of language - not intelligence. After the stroke, my words made no sense. Like, I know what to say. I just can't say it. And it's very, very frustrating."
Watch: The Stroke Foundation encourages people to act F.A.S.T. in stroke situations. Post continues below.
The frustration at not being able to find your words and losing speech is hard to describe, not to mention the grief associated with it.
"I was depressed. I just couldn't get the words out and I couldn't communicate my thoughts and feelings. And people couldn't help me, like, my mum and dad. They would try to say something [on my behalf] but no, that's not what I meant," Emma said.
More often than not, Emma would give up trying to communicate what she was thinking, as the process was so difficult. Instead, she would just let others do the talking for her and try to assume what she was thinking, to varied success. It's not like Emma could write down what she was thinking either, given Aphasia impacts a person's writing, reading, communication and comprehension. 
And in the years since, Emma has had to relearn how to speak and how to spell. And understandably, it's been a lot. 
"I'll get there. Slowly, slowly, slowly. It comes and goes. And some days are better than other days. I get fatigued too -it's kind of like a brain fog."
Listen to The Quicky. Post continues after audio.