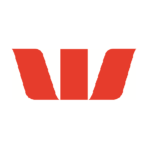 Thanks to our brand partner,
Westpac
Angela Gallo is a self-confessed "child birth junkie" which is lucky for her, seeing as she assists women in approximately thirty births each and every year.
That's two-three per month, just so the births don't overlap.
"Essentially a doula is often a mother's only continuity in care," explains the Canadian-born perinatal professional, now based in Melbourne.
Angela says she works with mums throughout their pregnancy until they give birth, and then for a time thereafter.
She says she can't help but fall in love with each and every one of her clients and their new babies.
Birth doula Angela Gallow talks to Monique Bowley and Bec Judd on the podcast Hello, Bump. 
"It's impossible not to fall in love with the people you are working with," she said. "We're talking about being stripped down, you're naked, you're vulnerable in every sense of the word and so the person that you're bringing into this experience – obviously you're going to organically become really close with."
Angela says her role is one of emotional support as well as the physical aspect. She offers physical comfort, massage, reflexology and even lends a hand with siblings during home births.
Her role doesn't just involve supporting the mother-to-be but her partner and their loved ones.
"It really is about just being with a woman and her family and really encouraging them to really approach their individual birth experiences with really a whole-hearted level of enthusiasm and positivity and I feel that's really the stand out support."
The role of a doula is non-medical and differs from mid-wives in that she is there only to support the mother during the birthing process, where as mid-wives have other responsibilities and duties to perform, particularly if they work in the hospital system.
Angela says she doesn't often use the word doula anymore and prefers more affectionate terms such as Birth Bestie, Doula Fairy Godmother or Compassionate Coach, all of which better describe her role and the relationship she aims to develop with her clients.
She says anyone can become a doula as the industry isn't yet regulated in Australia, although she is hoping it eventually will be so more women can access the service via Medicare and private health insurance. She says there are studies that show better outcomes for women who use the services of a birth doula.
"So we're talking about lower rates of intervention, lower rates of caeserians, better emotional and physical recovery, better instances of bonding, of breastfeeding…".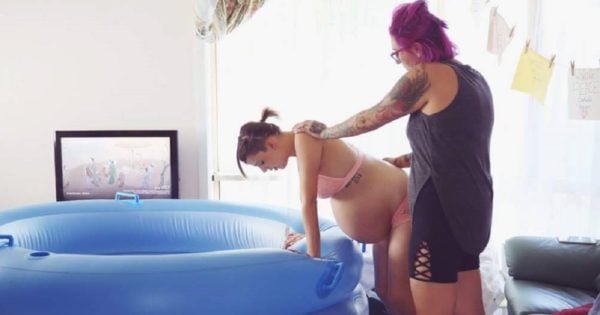 At the moment the only way to have a birth doula present is to pay for one out-of-pocket.
In order for the industry to be properly regulated, Angela says all birth doulas should do their best to continue their training and update their certifications.
"Specifically I'm a little bit obsessed with professional development so I'm constantly in the loop aside from my regular certification and I really encourage others doulas to do the same, so making the effort to re-certify," she said.
"Constantly trying to better yourself and really again push this industry forward and making sure that we all are working under the same standard."
Angela says when it comes to choosing a doula women should take the time to ensure they find someone who is on the same page as them.
"In my honest opinion I think that there's a very specific doula for every person because of course some of us come from different cultures, we have different skill sets, we have different passions, we have different religious beliefs, different political beliefs," she said.
"So it's really important to be finding the doula who is very much aligned, understanding and on the same page that you are, regardless if it's cultural, religious or anything else."
Angela says she makes a conscious effort only to attract a certain type of client who wants to have a relationship with her that was sincere and intimate and is open to staying in touch after it.
"And that's probably one of the best parts of this job, you know, supporting them as they become parents."
Have you listened to Mamamia's Hello, Bump podcast? Like to have your opinion heard? So do we and we love to hear yours.
Take our survey now for your chance to win a $200 gift card.
Click here to take our survey. 
This content was created with thanks to our brand partner Westpac.
Good financial habits, when started early, can make a lifelong impact which is why Westpac has partnered with Mamamia to develop a new podcast series. "Hello, Bump" aims to help mums-to-be prepare physically, emotionally and financially for a child. As part of its 200th anniversary celebrations, Westpac is offering every baby born in 2017 $200 in a Bump Savings account which they can withdraw when they turn 16, if their parent or guardian opens the account in their name between 8 April 2017 and 31 May 2018. Conditions apply. Click here to find out more.