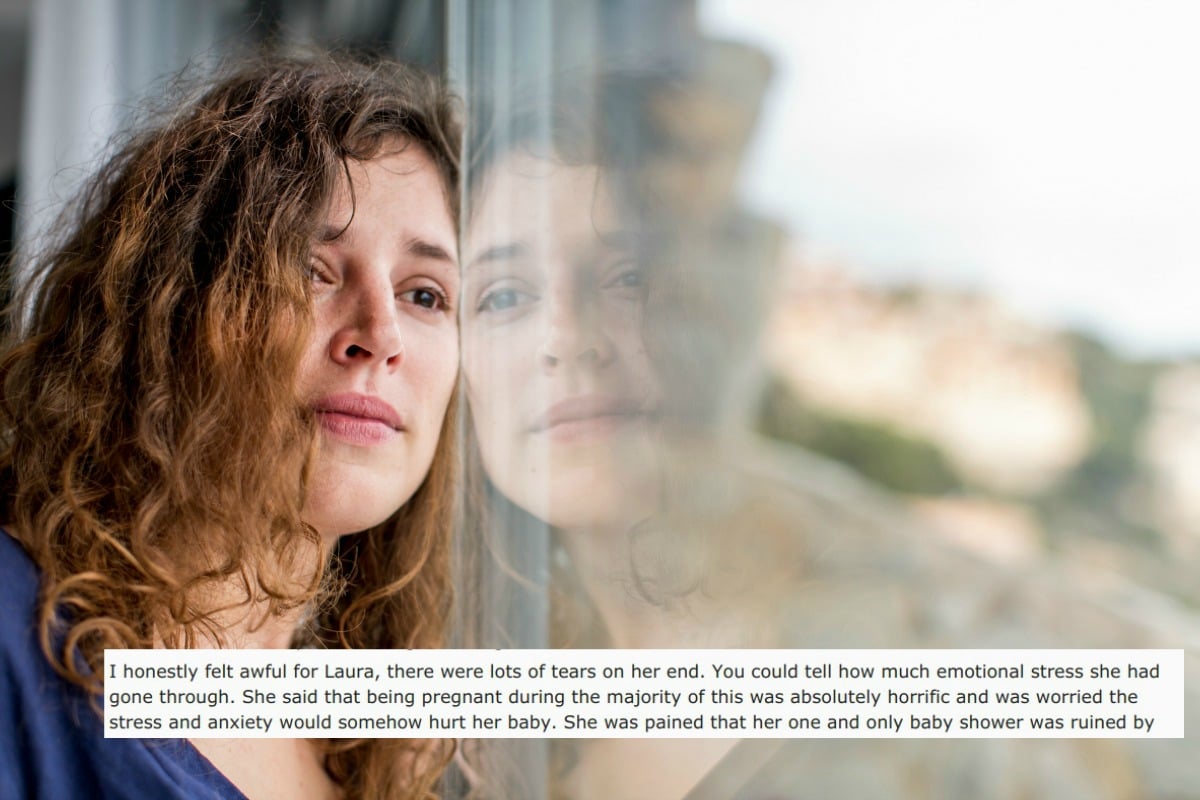 It started innocently enough. A LinkedIn notification, a message from a recruiter, a conversation which eventually led to the exchange of personal contact details.
A fairly regular exchange for the professional media platform, it seemed.
Until it took a dark turn.
Casey Donovan opens up about being catfished. Post continues after video.
Little did Laura know the seemingly innocuous LinkedIn message would become the start of months of deranged online torture at the hands of an ex-best friend determined to ruin her life.
Laura was the victim of a cruel catfishing attack by a woman who had her sights set on destroying her career, reputation, marriage and family.
She had attempted to convince her colleagues and manager that Laura had a drug addiction, among other salacious rumours she spread throughout Laura's network.
Next, she moved on to Laura's husband, who she tried to convince Laura was having an affair.
To make matters worse, Laura was pregnant the entire time.
The story of Laura's catfishing nightmare comes secondhand from the culprit's husband – who in turn, has also become a victim of his wife's actions.
Having lost her job following the incident and the legal battle which ensued, the husband had not only been stuck with his wife's monumental legal fees; he was debating whether or not to leave her.
He admits he was unaware she had been leading a double life while attempting to ruin Laura's. Now, understandably, he's feeling some "resentment" towards her.
Here's his account of what Laura endured, as posted to the relationship advice page on Reddit (be warned: it's a wild ride):
"(My wife) used LinkedIn to find her former ex best friend, she ended up creating a realistic looking fake LinkedIn profile with a vague occupation of 'recruiter'," the man explained.
"My wife ended up sending this ex-best friend, "Laura" a few messages pretending to be a recruiter in her line of work. Laura finally responded thinking that this recruiter was real, my wife wanted her phone number but Laura gave her a personal email address instead."