Well, it's safe to say British LinkedIn recruiter Josh Harrison is not a fan of millennials.
In a now-deleted post on the career networking website, Josh called anyone who is under 25 and unemployed a "lazy little s***".
After claiming to be one of LinkedIn's "most reviewed recruiters", Josh then accused millennials of not trying hard enough to find themselves a well-paying job.
He said it was "easier than ever" to find employment in the United Kingdom now.
"Am I the only one calling bulls*** on this 'poor us' attitude?" he began his rant.
Josh said any young person who finds themselves unemployed only has themselves to blame.
"If you're under the age of 25 and not in work without any good medical or mental health reason then you're either a lazy little s*** or you're setting your sights way too high," he continued.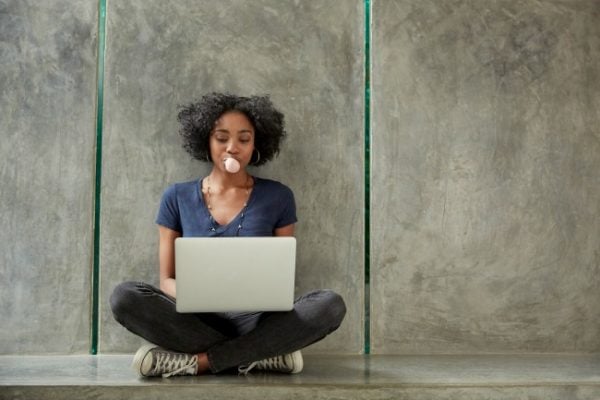 He then went on to call millennials "entitled".
"Kids these days measure their worth in the amount of followers they have on Instagram, they get upset if they're not a CEO by 25," he wrote.
"Everyone wants to start from the top, not work their way up, no one seems to want to get their hands dirty anymore."
Josh said young people are only out of work because they choose to be or because they're not trying hard enough.
"Don't blame society for keeping you out of a job when we're living in the most open minded, progressive, equality-focussed [sic] period we've ever encountered," he finished.
He then added a series of equally damning hashtags: "#don'tbealazylittles***", "#cryharder" and "#saltincoming".
Josh's comments were in response to a LinkedIn blog post written by a 24-year-old entrepreneur named Jack Parsons, who claimed the employment system was "broken for young people".
In his post, Jack shared a generic rejection email he'd received from a prospective employer three years earlier, saying it was just "1 of 300 rejection emails I received that week".
"I was upset, stressed and didn't understand why I kept receiving rejection emails," he wrote.
But he says it ultimately inspired him to become a "social entrepreneur".
Speaking to the Mirror, Jack said a lot of young people had been upset by Josh's post, which he branded "bullying online".
"I completely disagree with Josh's comments and so do 12,202 [others] who have reached to me about the post," he said.
"It's not easy for young people... Young people are labelled, misunderstood and misrepresented. They are rarely given purposeful opportunities to make a meaningful difference."
LISTEN: If women are quitting their jobs in protest of equal pay - doesn't that set us back? Post continues below.
Jack went on to say he offered Josh the opportunity to work with him to mentor young people trying to break into the workforce, which he "declined".
And it wasn't just Jack who took offence at Josh's post. Others on LinkedIn accused the recruiter of "making assumptions" and being "judgemental".
Josh is yet to respond to the criticism.