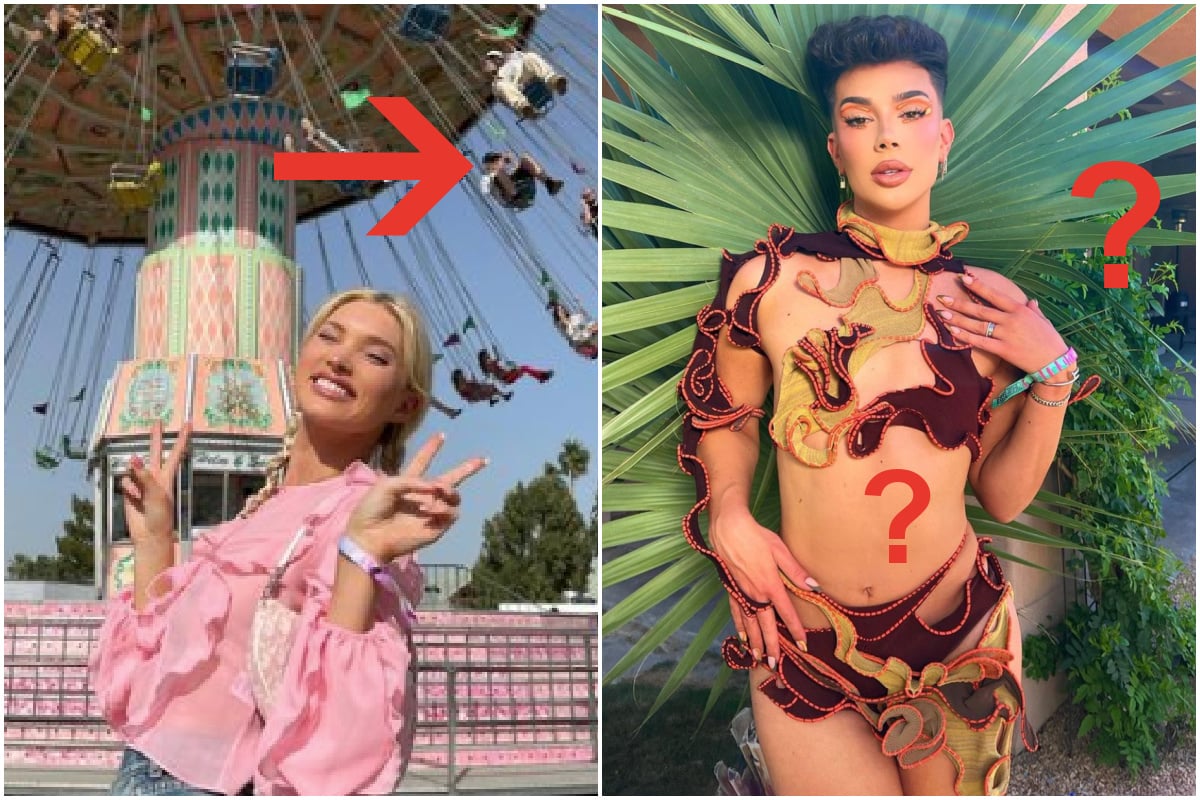 All I've done for several days now is watch strangers get ready for a music festival I don't fully understand. 
I'm so confused about precisely all of it. 
For example, is there a theme and why is it slightly cowboy? Do they create new landfill specifically for Coachella outfits, and what do they do when it takes up every square inch of the state of California? 
It seems that no one is there for the music, they are only there for the content. And imagine being a normal person constantly in the background of everyone's photoshoots?!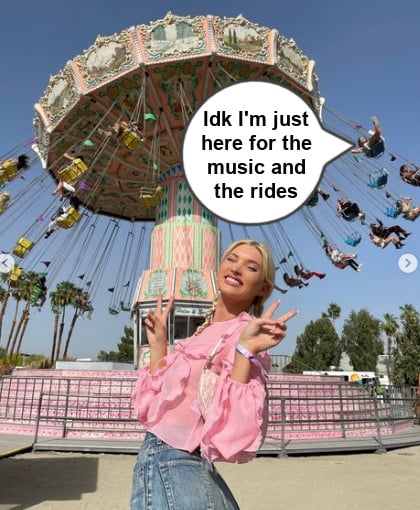 'Weeeee.' Image: Instagram - @hoskelsa. 
I. Can't. Look. Away. 
So given my extensive knowledge the frankly sickening number of hours I've spent on TikTok, here are the biggest moments from the Coachella weekend, recapped.
Timothée Chalamet just had a really nice time.
Timothée Chalamet, who I love unconditionally, had a lovely, wholesome time at Coachella. 
He watched Billie Eilish quietly and respectfully. 
He wore early 2000s style board shorts that would've been hideous and upsetting on anyone else but somehow made me like him more. 
Another video of Timothée Chalamet at #RevolveFestival
(via alanaalovee) pic.twitter.com/mP5uvSD7hq

— Timothée Chalamet Updates (@tchalametupdate) April 17, 2022