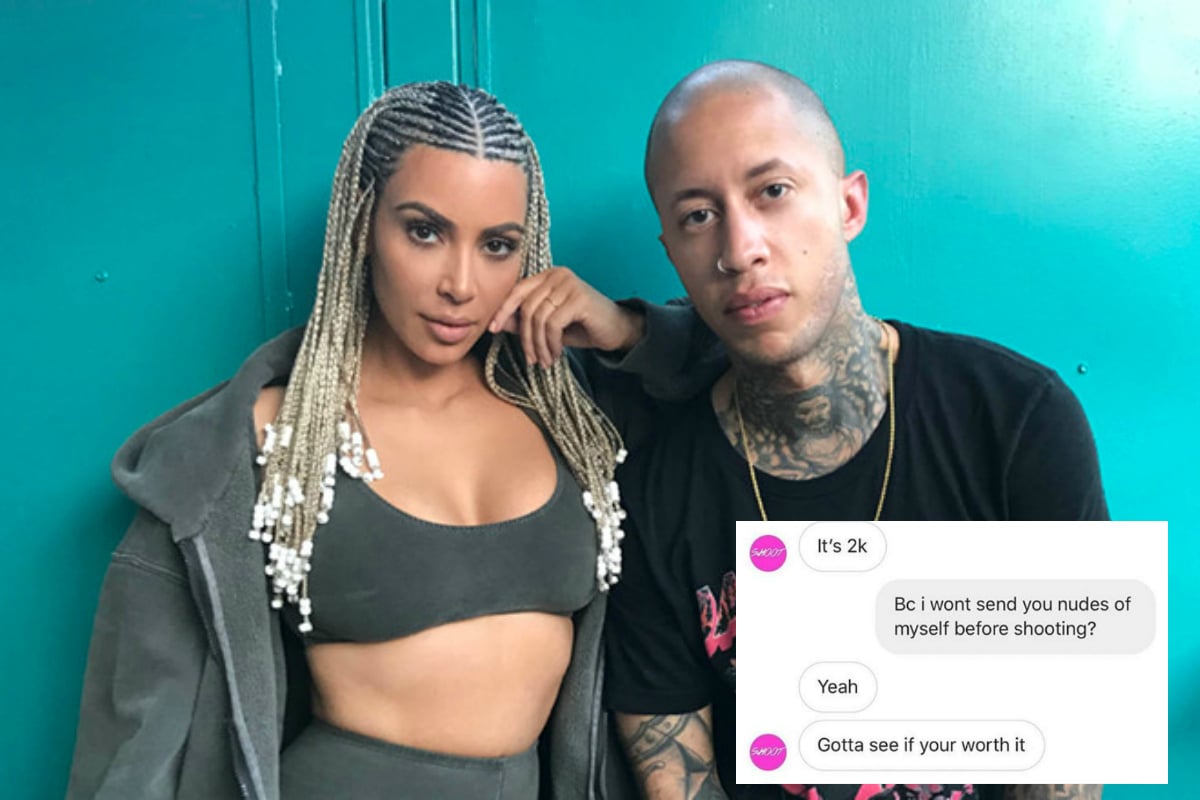 Celebrity photographer Marcus Hyde, whose portfolio includes shooting Kim Kardashian and Ariana Grande, has been condemned for "predatory" behaviour after his direct messages with a model were exposed.
In a series of messages, the famous photographer allegedly asked the young model for US$2,000 after she refused to send him nude photos. Following their encounter, the Los Angeles-based model, Sunnaya, posted screenshots of their messages to her Instagram Stories.
The exchange began on Sunday night after Hyde asked models via his Instagram: "Who wants to shoot?" If they were interested, the acclaimed photographer requested the models "send nudes".
Model and student Sunnaya replied to the story and the two began talking about the shoot, when she told the photographer: "I don't have nude photos. I'm comfortable shooting lingerie and partial nudity."
The Spill is Mamamia's daily entertainment podcast that catches you up on everything you need to know in the entertainment world. And on the show today, everything from Nicole Kidman's sex life to how influencers killed the silent supermodel. Post continues after podcast.
"It's 2k then," Hyde replied.
"But nude is free?" Sunnaya asked.
"Ya," he said.
"Okkkkk I can shoot nude but I don't want to send you nude photos," the model responded
"Then don't."
"Okay do you still want to shoot then? lol" Sunnaya said.
"It's 2K," he insisted.
"Bc I won't send you nudes of myself before shooting?"
"Yeah. Gotta see if your [sic] worth it."