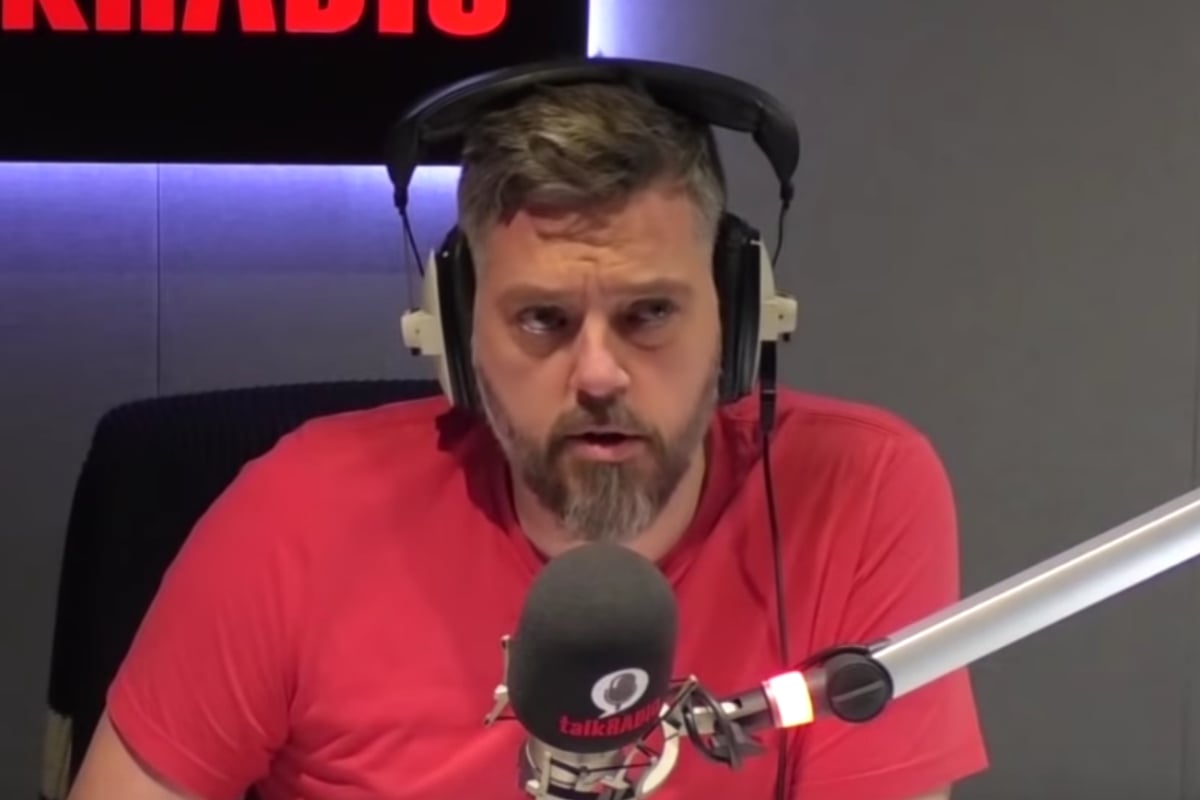 Content warning: This post discusses suicide and will be distressing for many readers. 
A radio presenter in the United Kingdom has saved a man's life after receiving a distressing call from a man live on the radio show.
Iain Lee was hosting the Late Night Alternative program early this week when he received a call from a man who said his name was Chris.
On the phone to Iain, on live radio, Chris revealed that after suffering from PTSD for years, he had attempted to take his own life and was dying in the street, drifting in and out of consciousness.
The radio presenter kept the man on the phone, while his producer contacted emergency services.
For half an hour, the phone call continued on air.
"Tell you what, Chris — I don't want you to die tonight. I need to know what street you're on," Lee said to the man during the call.
"I want you to get through tonight and chat to me tomorrow," he added.
The radio presenter went on to say he didn't want the man to die, because he loved him.
"I don't want you to die tonight because I love you. I love you, brother. I love you," he said.
"Someone's going to come and help you," he added.
Iain was later contacted by authorities to let him know that they had found the man, and managed to retrieve him. He broke down in tears.
According to The Sun, police found the man on the back of the information provided by the radio station.
He was taken to Derriford Hospital in Plymouth, and spent the night receiving treatment.
Following the on air experience, Iain Lee opened up about the experience on Twitter.
"We managed to keep him online, get a description of what he looked like and was wearing, work out where he was and send an ambulance and police to him. Kept him on the phone, for 30 minutes while he got harder to understand," he wrote in the tweet.
He  expressed anguish about the whether or not the man would live.
"Long periods of silence where I thought he'd died. fuck, that was intense and upsetting. Thanks for your kind words. I really hope he makes it. " he wrote in the tweet.
Followers of the radio presenters who were listening to the segment were deeply concerned, reiterating that they hoped Iain Lee had support for himself.
I was listening it was really traumatic. You did a brilliant job, you and the team. Well done. Can you update us how he is? I really want the world to be a better place for this man and hope he has people to care for him. X

— Emily (@emeliobedelio) December 20, 2018