It was a typical Saturday night in mum-of-four Lauren Campbell's home. Her fifteen-year-old daughter, Ashlee, was preparing for a night out, and her mother took a photo of her dressed up in a new top.
Lauren told Mamamia that Ashlee had used her own money from her part-time job to pay for the top, and she 'd been with her teen when she bought it. And so, on the top's first outing, a happy, smiling and confident daughter posed in the fruit of her labours, and a proud mum snapped a photo and shared it to her Facebook page.
Ashlee then went out to dinner and a movie with her girlfriends, and Lauren checked the comments on her page. They were not at all what she was expecting. Many commenters, it seemed, had an issue with the new top – and let Lauren know it.
"They were amazed that I had let Ashlee go out in a mesh top, " Lauren explained. "I was gutted, because it was meant to be a proud mum moment, but there were so many negative comments, especially from women who were my own friends."
The comments ranged from "why would you let her wear that", to "you'll be a grandma".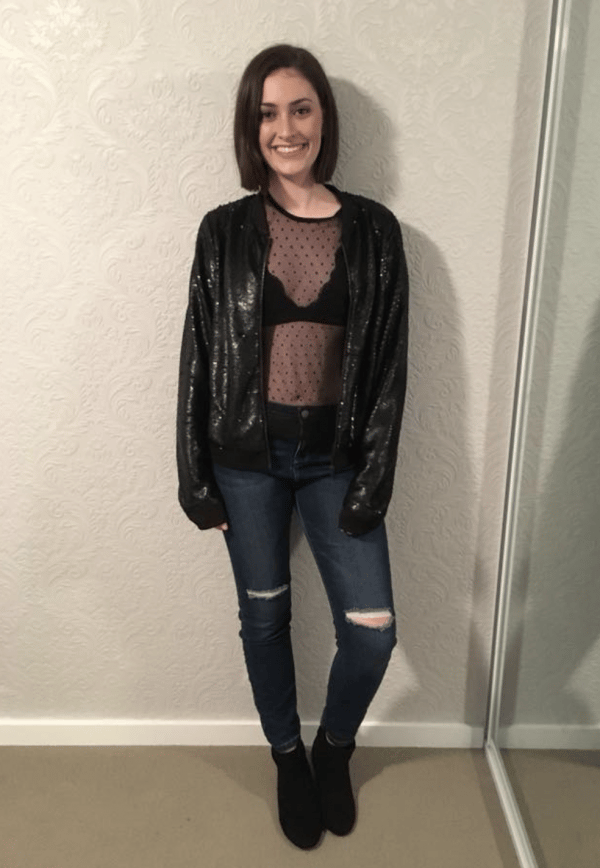 Confused by the backlash, Lauren shared the photo in Mamamia's parenting group The Motherish, where she asked the group if they could see anything wrong with the outfit.