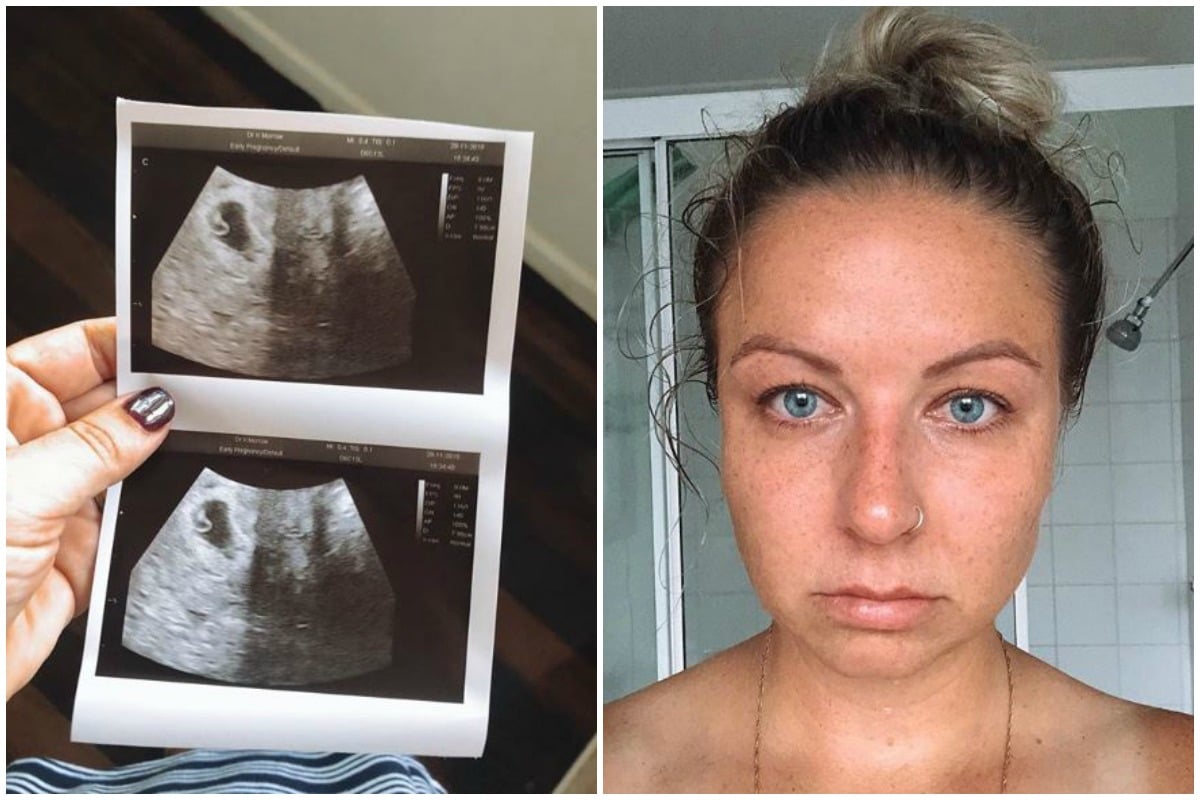 Warning: This story contains graphic images and descriptions of pregnancy loss, and may not be appropriate for all readers.
And just like that, you're gone.
The last two days haven't been easy. In fact, they've been a f*cking nightmare.
No more than 10 minutes after I posted a picture of me and my little jellybean on Instagram, my body started the process of having a miscarriage and continued for the next five or so hours. I contracted and pushed out my baby along with the rest of the lining of my uterus. I turned animal-like and needed space, darkness and to be alone. My body was contracting and pushing and then I held my small pearl sized baby in the palm of my hand.
No one can quite prepare you for a miscarriage. Mine are long and painful. This time around I knew what to expect after having had two before. I cried as the blood gushed down my legs as I stood in the shower, I shook as I picked up palm size clots on the bathroom floor, all while trying not to be too loud while I asked the boys to watch a movie on my bed – distracting them as I passed what should have been their future sibling.
Watch: Mia Freedman on the reality of miscarriage. Post continues after video.
In those hours, in between the toilet and the shower, I resorted to Google and YouTube for some understanding of what was happening – but nothing gave me what I was looking for. So, I am writing this for the person who is also on the toilet or shower, waiting for their baby to unfortunately pass.
Our pregnancy had been confirmed with a positive blood pregnancy test after an IVF 5 day frozen embryo transfer. Perhaps I should have known that my body was going to miscarry our baby when at 5+2 weeks I was woken by bright red blood on my undies and cramping that would follow for the next seven days.
I went to emergency and was told everything was good and to just rest. Like my other miscarriages, no one even mentioned the word miscarriage even though I feel like they might have known. I was told the bleeding might be from the progesterone pessaries I had to take for my IVF treatment – but after bleeding everyday with bright red, consistent blood, I knew it wasn't 'normal'.