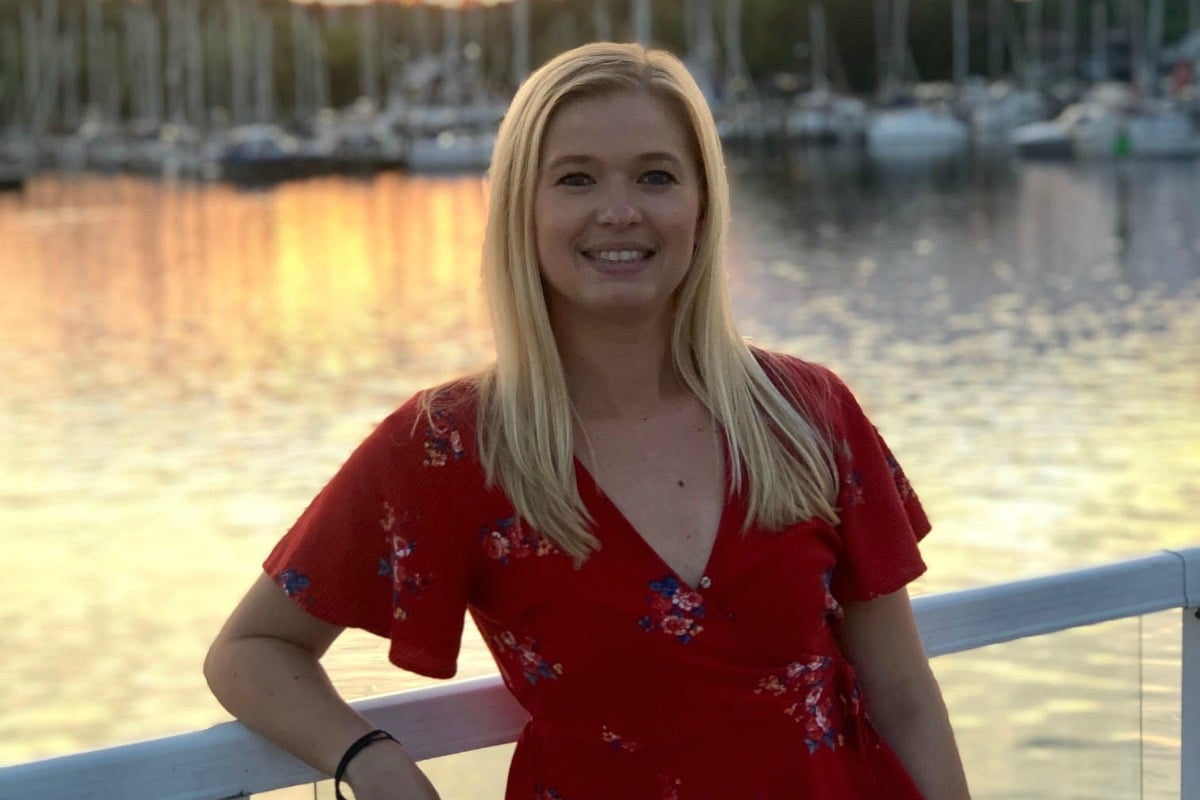 Warning: This post deals with miscarriage and may be triggering for some readers. 
The day I found out I was pregnant, I couldn't stop crying.
After buying a drugstore pregnancy test, I was too nervous to read the results, so I left it sitting on the bathroom sink and forced my roommate to look at it for me. She was greeted with two bright pink lines.
As I called out to her, asking for the verdict, her hesitation gave me my answer. I immediately broke down in tears, and we spent the next twenty minutes re-reading the instructions of the pregnancy test, googling the accuracy rates of home pregnancy tests, trying to find a loophole somehow. We weren't pleased with our findings; these tests aren't often wrong. I was pregnant.
Women reveal the insensitive comments they often receive from others after suffering a miscarriage. Post continues below…
This wasn't supposed to happen: I was single, recently turned 24, living in a group house with three other girls, and broke as a joke. What little money was left over each month after paying for rent often went to nights out, boozy brunches, shopping sprees, overpriced lattes, happy hours. Definitely not the type of lifestyle fit for a soon-to-be mother.
The father was a whole other story; we weren't together at all. We met on a bus in my neighborhood, went on a few dates, and slept together once. Although older than me, he was still in uni and made it very clear that he had neither money to help nor interest in becoming a father.
For the next couple of days, I mourned the loss of my social life. I know it sounds superficial, and I'm lucky that these were the biggest of my problems, but I couldn't shake the feeling I'd be "missing out" on so much; none of my friends had kids and were all living in cities, working and enjoying life.
I worried that my potential child would be at a disadvantage without a father figure, and would suffer under my care as an immature and broke single mum. How would I pay for a kid? I didn't even have my own health insurance yet. What would dating look like after having a child? How would I have any fun?