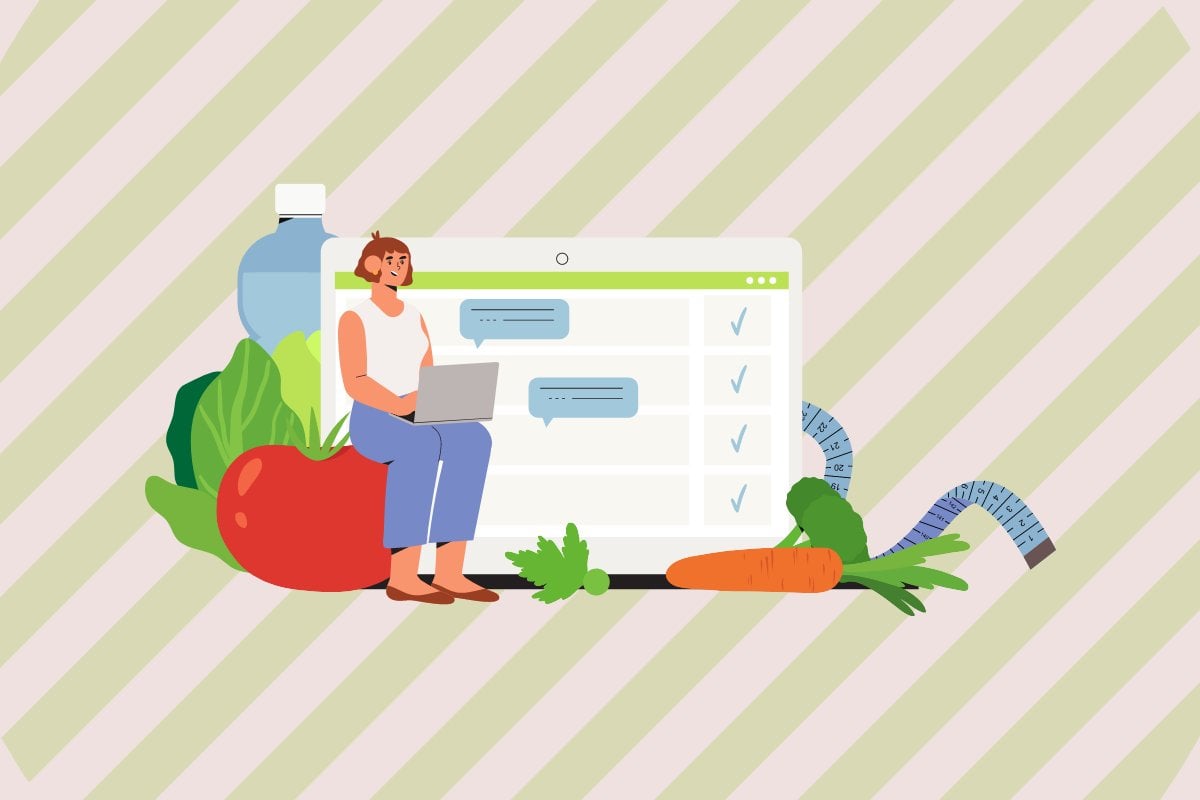 With the abundance of nutrition misinformation available online, I wanted to collate a list of seven things that I want you to know as a dietitian. 
These are common topics I come across day-to-day in my field of work that unfortunately continue to be confusing areas for many clients to navigate.
1. You should never feel guilty about eating food.
Unless you stole that chocolate, you shouldn't feel guilty about eating it. I've said it before and I'll say it again: All foods can fit as a part of a healthy diet. This includes what I like to term 'soul foods.' These are foods which aren't particularly nutritious but bring us pleasure (and are hence good for the soul).
Generally, soul foods include options like chocolate, wine, chips, baked goods, ice cream, etc. Usually when people feel guilty about eating these foods, it's because they're intentionally restricting them or have labelled them as 'bad' or 'unhealthy'. Yes, if you solely eat a diet of chocolate, wine, chips and ice cream, that probably will not end well. However, allowing yourself permission to enjoy these foods twice per week, or even a small amount per day, is part of a having a healthy diet and, importantly, a healthy relationship with food.
While you're here, watch the Mamamia team say the hard foods and drinks to pronounce. Post continues after video.
2. Fruit isn't evil.
Yes, fruit contains sugar. No fruit isn't evil.
Fruit is packed full of various micronutrients, antioxidants and is an excellent source of fibre. This makes it beneficial for gut health, skin health and inflammation. Fruit typically gets demonised for its sugar content. The sugar content in fruit is naturally occurring and is a mix of fructose, sucrose and glucose. The fructose component of fruit has people running to the fruit shop with pitch forks. Yes, excess fructose can have negative health consequences, but it would be extremely difficult to consume excess fructose from fruit. It's also important to note that the research around negative impacts of excess sugars are from 'free sugars', not those naturally occurring in fruit.