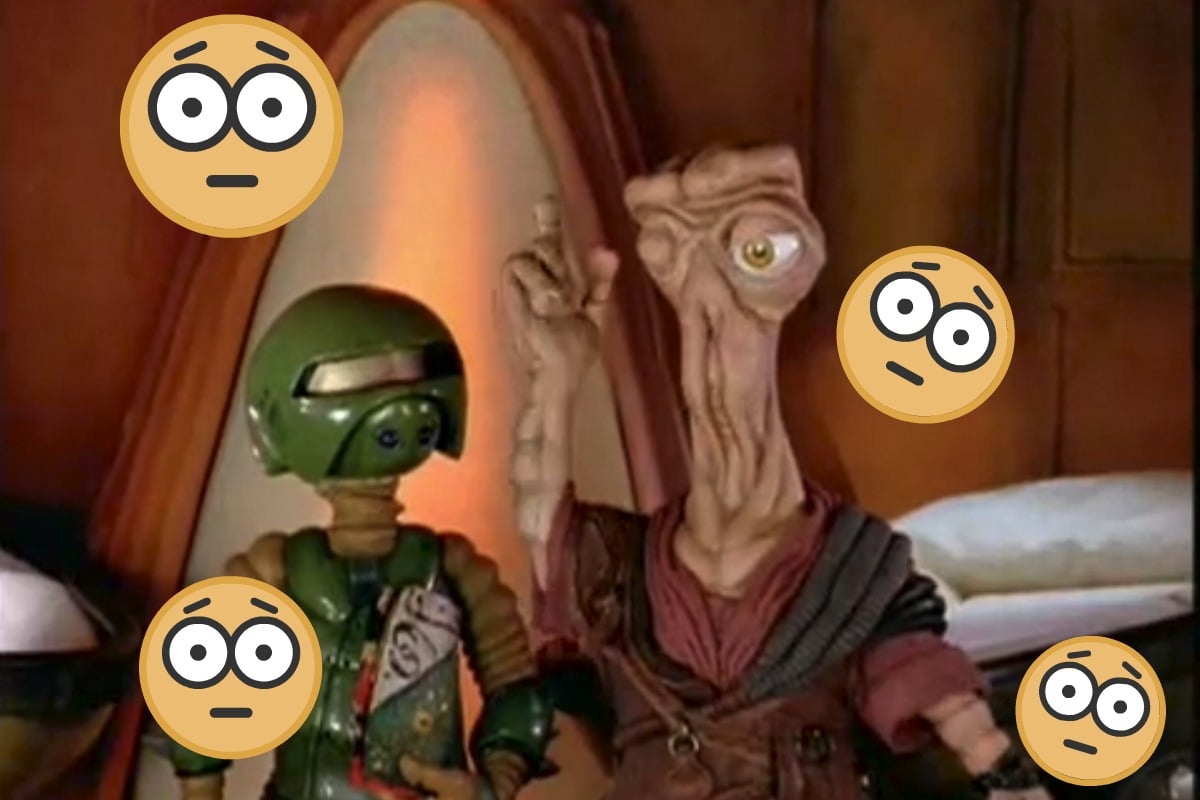 Honestly, how did we sleep in the 90s when the vast majority of our favourite shows had…extremely dark erring on hellish undertones?
If you're anything like me, the characters of our youth have remained lurking in the depths of our minds for years, and it's finally time to talk about them. We're as ready as we'll ever be.
Look, for a huge chunk of my adult life I've grappled with unsettling flashbacks of hideous beasts and bizarre storylines that have shaken me to my very soul.
Sometimes, when the haunting images come to me amid a cold sweat in the middle of night I think to myself: "Surely that wasn't real. That must be a recurring vivid nightmare I cooked up as a child. There's no way THAT was on television."
But no.
It was real.
It happened.
We did watch an alien with a face like a vulva when we came home from school.
…We also watched vegetables arrange themselves into different shapes with a backing track of remixed opera music for some reason (seriously, was LSD the coffee of the 90s?)
But hey, we're all in this together, and in the interest of trying to figure out how we ended up the way we did (hello millennials, I'm talking to you), we think it's important to go right to the core.
The core of ABC Kids weeknight watching.
Here are 10 thoughts we have about our favourite 90s kids shows – from the fascinating, to the downright messed up.
LIFT OFF
This feels like a good place to start.
Okay, so this show – in case you forgot, featured EC; a filthy puppet with magical powers and no face.
No…face.
Yes – our parents plonked us in front of the TV after school to be entertained by this utterly nightmarish demon creature: