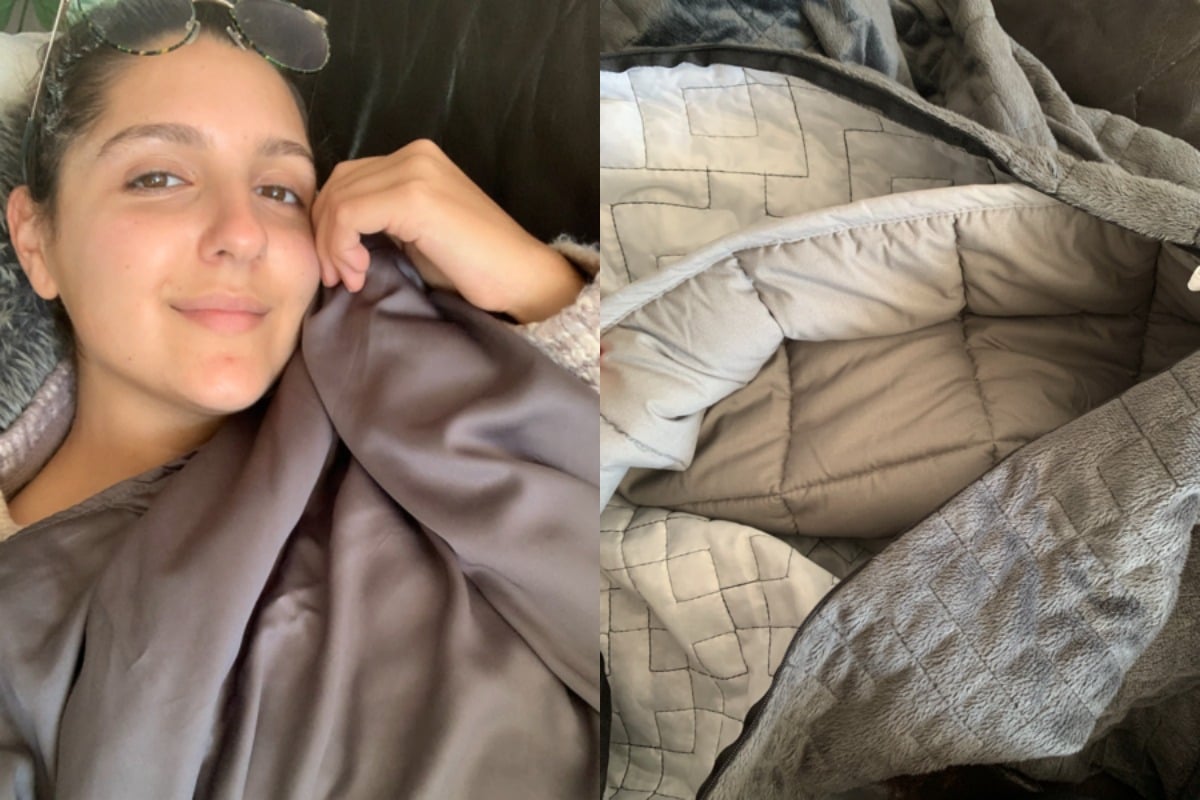 In Mamamia's Road Test series, real women road test the latest trends, treatments and techniques you need to know about - and share their honest thoughts. If it's out there, you can bet we've tried it.
---
We all know someone who constantly sleeps like a rock and lets you know about it.
"I had such a good sleep last night, feeling so refreshed…" I mean you can't blame them but you also want to punch them in the face, right?
You're not alone. Sleeping through the night is becoming more of an occasional godsend, with one in three Aussies having little or broken sleep on a regular basis.
While sleep teas, meditation apps, masks, lights, cuddle pillows and even sensor-based mattresses are marketed to help us get a good slumber, many of them are gimmicks.
Watch: How to sleep in four simple steps. Post continues below.
While I enjoy a green tea to wind down and use the Calm app to help me fall asleep, I have trouble actually staying asleep – tossing and turning with restlessness throughout the night.
I never find that sweet spot that puts me back to sleep, while my partner could sleep unphased if an earthquake, cyclone and volcano erupted all at once.