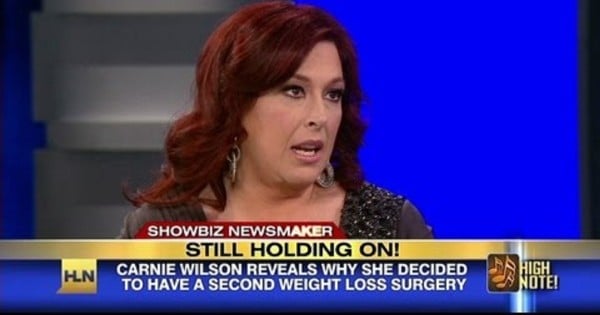 Bariatric surgery isn't all that it appears to be. Stories like the one we saw this week on A Current Affair show it to be some sort of magic bullet when it comes to weight loss, however studies have shown these procedures may not be the cure-all for Australia's obesity problem some believe it to be.
According to Prevention, within the first two years of surgery patients typically lose 75 per cent of the extra weight they were carrying, however five years out 85 per cent of patients "have regained about half of the weight they've lost." The other 15 per cent have gained back even more.
That's because the psychology behind weight gain and loss still isn't well understood.
The Alfred Hospital in Melbourne has announced free bariatric surgery for some obese patients. Normally the cost of the surgery is as much as $20,000. Dr. Paul Burton from the hospital says the surgery literally changes patients lives overnight, but for how long?
"Patients come back to the clinic and often you can't recognise them," he told A Current Affair.
Single mum Lauren is one of the patients receiving free bariatric surgery at The Alfred Hospital in Melbourne. Video courtesy of A Current Affair.
Single mum Lauren Hill, 27, sold A Current Affair her breaking point came when she began walking 10 kilometres a day and only lost one kilo. She says she thought, "Why me? Why can't I lose weight?" Now she feels hopeful thanks to Dr. Burton's free lap band surgery.
A cautionary tale, one of many, is that of singer Carnie Wilson of Wilson Philips famously filmed her first weight loss surgery in 1999 only to regain the weight and undergo a second procedure 2012. She told People, "I've really struggled since I've become sober. How do I balance that? How can I relax and not overeat? Because I have a lot of pressure in my life. I'm a working mother … You try to pay the bills, you try to keep your life going and there's pressure."
Wilson has also blamed her weight gain on her two pregnancies, saying, ""Having children derailed me a bit."